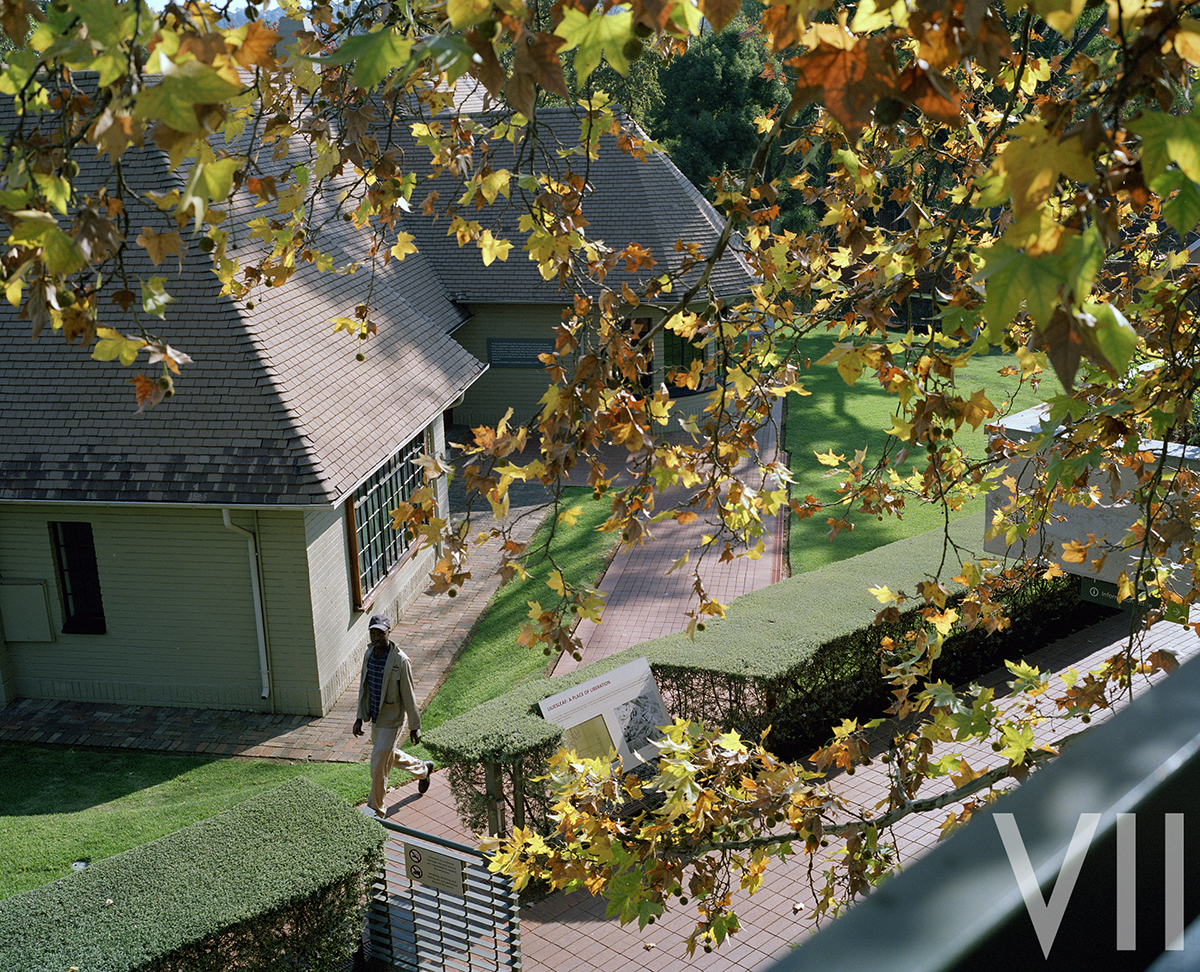 Liliesleaf Farm, Johannesburg, Gauteng from the chapter "Landscapes from Nelson Mandela's South Africa" of the book "Forgiveness and Conflict: Lessons From Africa." In the early 1960s, Liliesleaf Farm was secretly used by members of the ANC, including Nelson Mandela, who lived at the farm under the assumed name of David Motsamayi, as a worker in blue overalls employed by the owner to look after the farm.* ©Sara Terry / VII
DESCRIPTION
In the first of three 90-minute sessions, documentary photographer and filmmaker Sara Terry will explain what makes a strong proposal, including writing tips and how to sequence photos, share resources on grants and grant writing and give insights into funders' thinking from her perspective as a funder with her non-profit, The Aftermath Project. The second session includes a writing exercise during class, which students will share and discuss. During the third 90-minute session, each student will receive personal feedback on their project statements and on how to sequence their photos for a grant proposal, as well as suggestions (when applicable) for grants to apply for.
ADDITIONAL INFORMATION
PLEASE NOTE: In the attachments section of the application, there are special instructions that applicants for this scholarship should please provide a project statement and 20 images that you would like Sara (on the course) to review.
Apply Now
SCHOLARSHIPS
Eligible applicants who wish to be considered for a VII Academy scholarship to attend this program should click on the button below. You must first register on Awardforce, then create an entry for this workshop by choosing "VII Interactive" and then the name of this workshop.
Enroll now
For those who wish to guarantee themselves a spot, you can participate through a paid placement via the VII Interactive website.
Image detail
*Full caption for lead image above: Liliesleaf Farm, Johannesburg, Gauteng. In the early 1960s, Liliesleaf Farm was secretly used by members of the ANC, including Nelson Mandela, who lived at the farm under the assumed name of David Motsamayi, as a worker in blue overalls employed by the owner to look after the farm. In a crushing blow for the ANC and its armed wing, Umkhonto we Sizwe, South African security forces raided the farm on July 11, 1963, capturing 19 members of the underground as they were meeting to plan attacks on the government. The raid led to the Rivonia Trial (named after the neighborhood in which Liliesleaf stands), in which 10 leaders of the ANC were tried for 221 acts of sabotage, which the government said were designed to "foment violent revolution." Mandela was among those sentenced to life in prison; he was sent to Robben Island, where he served 18 of his 27 years in captivity. Today, the farm is a national museum, dedicated to keeping awareness of the early liberation struggle alive.
I'd often used the South African word ubuntu as I talked about this project over the years. I leaned heavily on its rich meaning (which loosely translates as "because you are, I am") to explain the human interconnectedness I found rooted in the traditions of truth-telling and forgiveness that I was exploring. But when I arrived in the country in May 2013, I was unsure of how to begin.
I listened to what South Africans, black and white, had to say about how far their country had – and hadn't – come over the past nearly 20 years of democracy. Most everyone said that reconciliation was still an elusive goal, one that might belong to the "born free" generation, the youth born after the fall of apartheid.
"We have a long way to go in our attitudes towards one another," a black taxi driver told me. "It will be some time before we are truly a rainbow nation. We have to reconcile in our daily lives. You cannot leave that to the TRC. That was an institution for a limited time."