Storytelling in Istanbul: City of a Million Tales
October 27, 2018 – November 3, 2018
Instructors: John Stanmeyer, Anush Babajanyan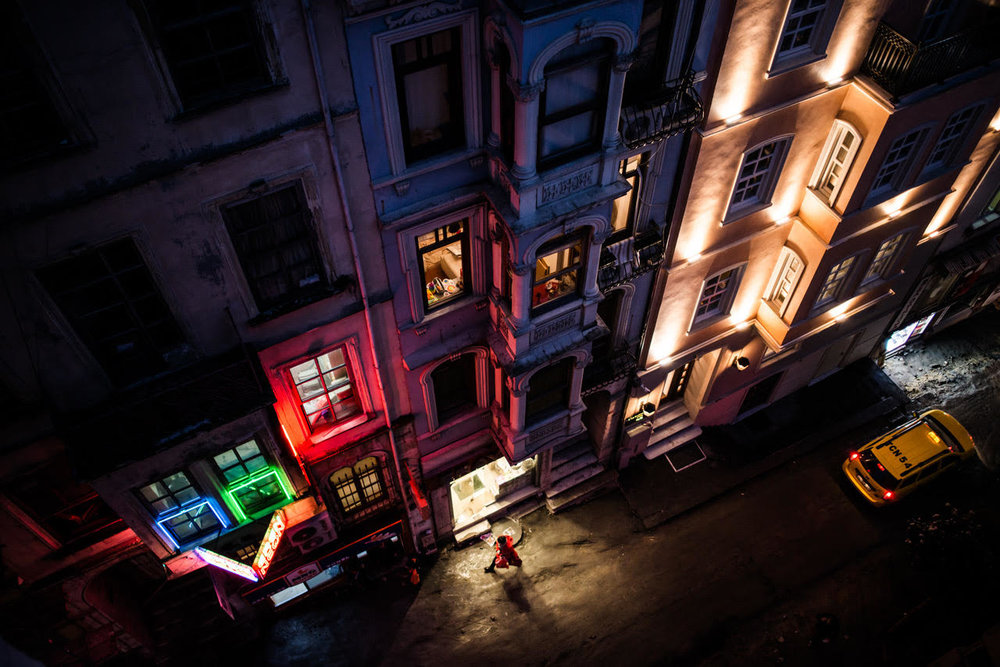 Photo by Anush Babajanyan // VII
During this eight-day workshop, each participant photographed every single day, creating a story from this ancient city, with the support of John Stanmeyer and Anush Babajanyan, who have years of experience in Istanbul. In addition to practical work, lectures on narrative development, the language of photography and the art of visual storytelling, there were discussions about today's constantly changing field of photography.
The participants spent a lot of their time photographing in the city, together with local fixers, exploring the streets and homes of Istanbul, meeting strangers, and crafting their stories.
After continuous meetings with John and Anush, the photographers present their newly created stories to the whole group on the last day of the workshop in a closing event, where fixers are invited, as well as anybody who contributed to the building of the story.
The creation of a concise body of work is one of the aims of this workshop, but the most important goal is the learning experience itself, and the beautiful process of overcoming the challenges while making a story happen.
This workshop is intended to teach but also inspire students to become better photographers and visual storytellers. John and Anush believe in the importance of creating and expanding our community by sharing intimately and candidly our experience from being in the field for decades.
The work of the two grant recipients of this workshop can be seen below.
Ogulcan Arslan is a driven photographer and a story-teller working mainly on the issues of identity, belonging and cultural power dynamics. He also has a personal interest on documenting the life of migrants, refugees and asylum-seekers, as a son of two migrant parents. He believes photography is a refreshing and intimate way to depict both suffering and the resilience of humanity.
More of his work can be seen at www.canarslan.co
Pearl
They were, following their domestication, creatures providing mankind's travels and communication on the first hand. Nowadays, while everyone can communicate with smartphones or applications even from hundred of thousands kilometers away, it may be hard to imagine but for a very long time words coming from good tidings or bad news, people's dreams or thoughts were loaded on horses and reached their destinations.
Even though the important roles of horses in daily lives changed with the invention of steam engines, still speaking about engine capacity as 'horsepower' points out the continuous role in the semantic world.
The intimacy between horses and their owners at Burgazada resonates the close bonds of the past.
Horses, while they don't carry people from place to place, after waking up and eating their first meal of the day get released from their barns and until 6 PM, freely walk around the island. From the impressions I got during my observations; because their minds are at their barns and they don't get too far from where they internalise as home, their stillness explain their momentary freedom.
While the news about banning the horse carriages and bringing electric carriages instead all through the Princes Islands are on the agenda, it's inevitable for 'Pearl', the first horse that I met and made contact with, take the leading role in my photographic story. In Pearl's eyes, there are traces of centuries-old helpfulness of their archaic companionships as well as innocence, sensitivity and sensuality.
Given the name Pearl, which is a substance that can be found as a whole in nature, doesn't need to be processed or polished and on that sense can be associated with wisdom, is a justification of this centenary friendship in a way.