Rising Fast: Africa's changing urban spaces
November 11, 2018 – November 17, 2018
Instructors: Nichole Sobecki, Danny Wilcox Frazier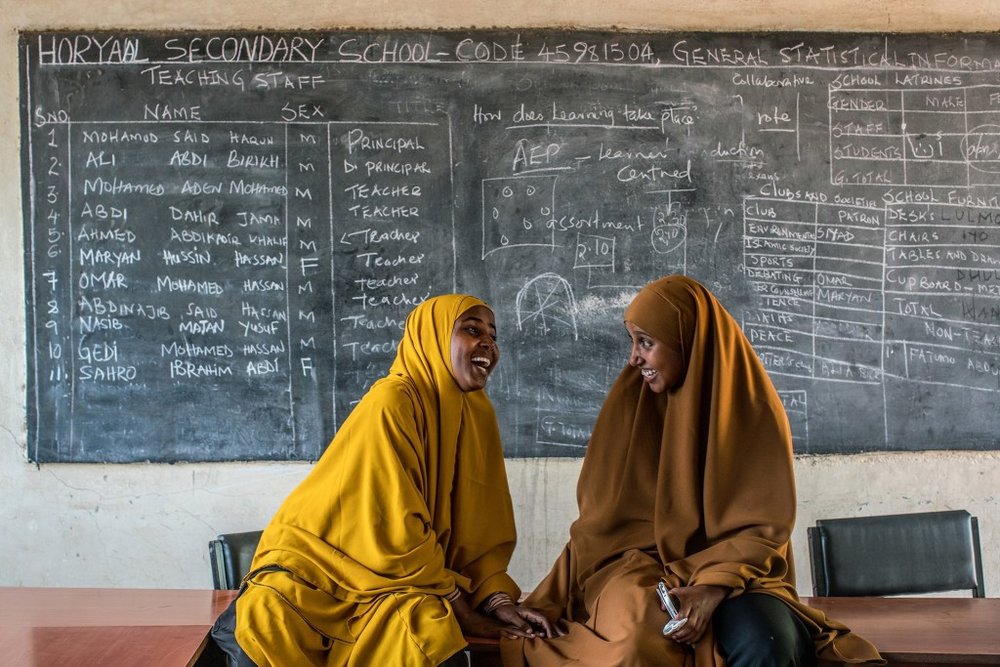 Photo by Nichole Sobecki / VII.
Rising Fast explores the changing realities of Nairobi, Kenya, one of the world's fastest growing urban spaces. Contrary to reductive stereotypes of Africa, Kenya is riding a strong economy, a youth-driven cultural awakening and a dynamic tech scene coined the "Silicon Savannah." Huge challenges remain however: widespread poverty, poor infrastructure, human rights abuses and political tumult. Does the "Africa Rising" narrative hold up, and how are people's lives being impacted on the ground?
During the week, students use Nairobi as a canvas to produce an in-depth photographic essay on the aspect of Nairobi's dynamism that most engages them. In this hands-on workshop, Nichole Sobecki and Danny Wilcox Frazier guide the students through the rigorous steps of research, pre-planning, building relationships, ethical issues, and varied visual approaches. They also examine how to build different distribution platforms for the work, harness the power of social media, and successfully disseminate documentary work in this complex time of change in the photography business.
Of 20 students in the workshop, four students from Ethiopia and Kenya received grants to participate. Their photo essays can be seen below.
---
Don Wilson Odhiambo Odongo
The Struggle of a Woman through Illegal Brews in the slums
For a long period of time, most women from Kibera slums have been under the influence of Alcohol. Not considering the side effects, it has become one of the routines that different ladies here at the age of twenty-five and above are taking to survive their daily life. As many women might take alcohol as a way of celebration and as a way of connecting with friends and family during their fun moments, In one of Nairobi's largest slum Kibera, women here consume it for different reasons including taking over stress and forgetting about their family problems back home.
This is due to lack of enough job opportunities and support from their husbands. Many women mostly the widows find it hard to take it easy with all the family responsibilities and therefore they spend any amount they get on alcohol and end up forgetting about their family responsibilities.
The high level of alcohol consumption has led to higher rate of deaths, blindness, and risk of many dangerous diseases such as cancer, hypertension, stroke and traumatic injuries with young kids left behind as orphans. The high excessive consumption of alcohol has also lead to the risk of unprotected sexual relations with the public and high chances of women getting raped by unknown villagers around the community leading to unwanted and repeated unstoppable pregnancies. This has led to high risk and spread of Hiv & Aids around the slums and has also left many women taking responsibilities for Kids with unknown fathers.
As a freelance photojournalist from Kibera, my main aim of starting this project was to create awareness outside and around different parts of Kenya on how single and widowed mothers struggle to earn a living through selling Illicit brews at an amount which sometimes in never enough to pay for their house rents, their children's school fees and never enough to provide food on the table.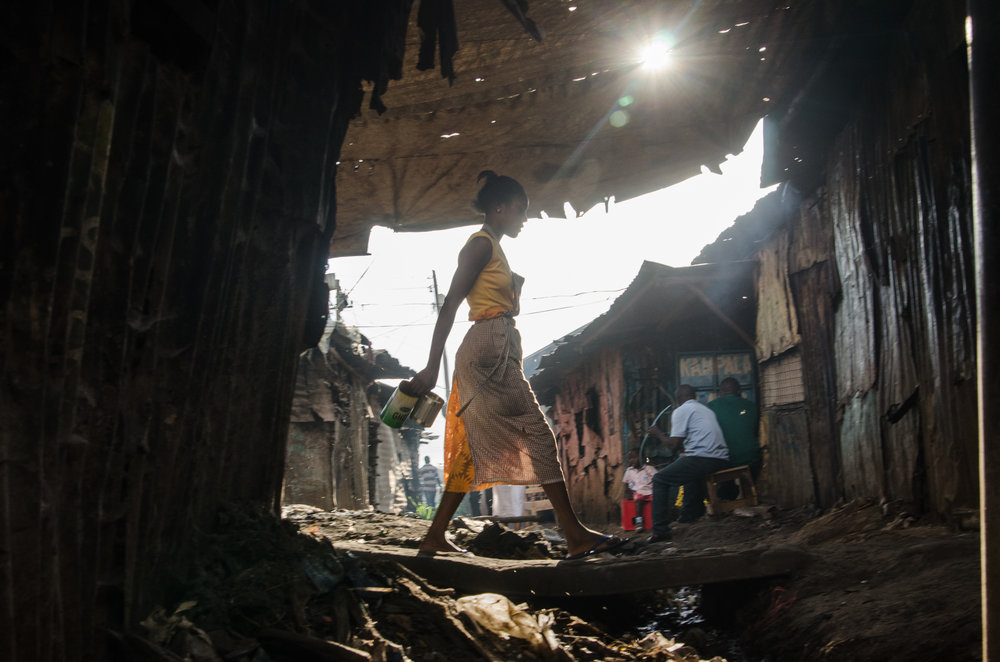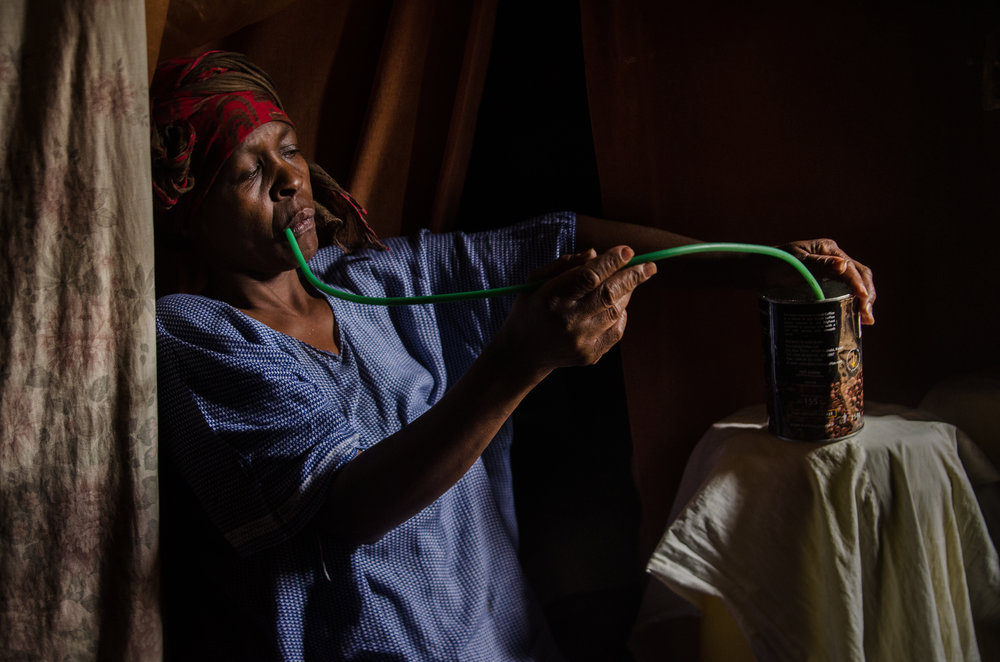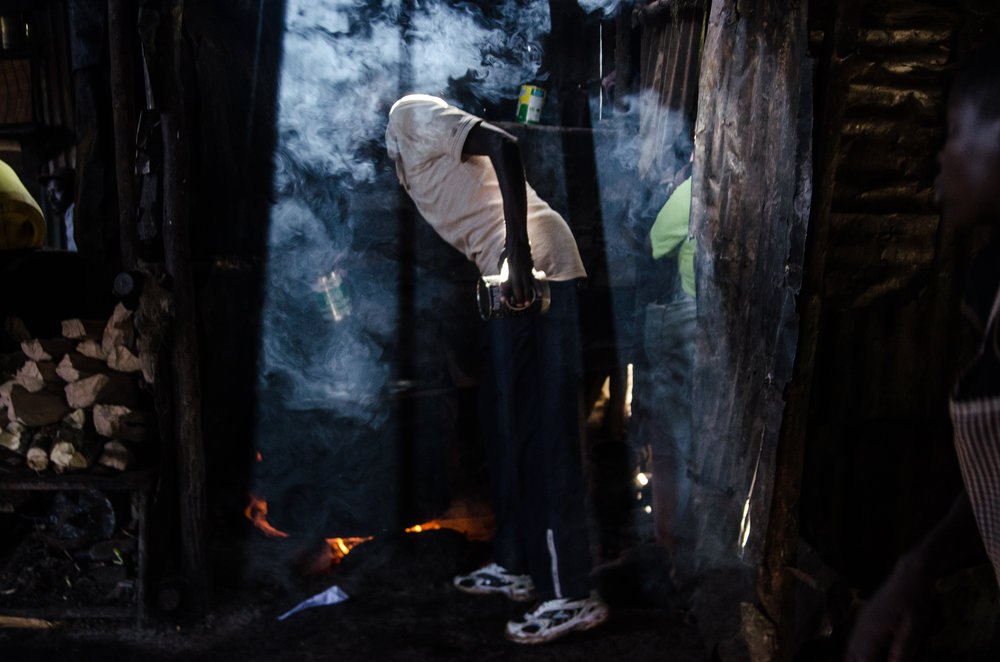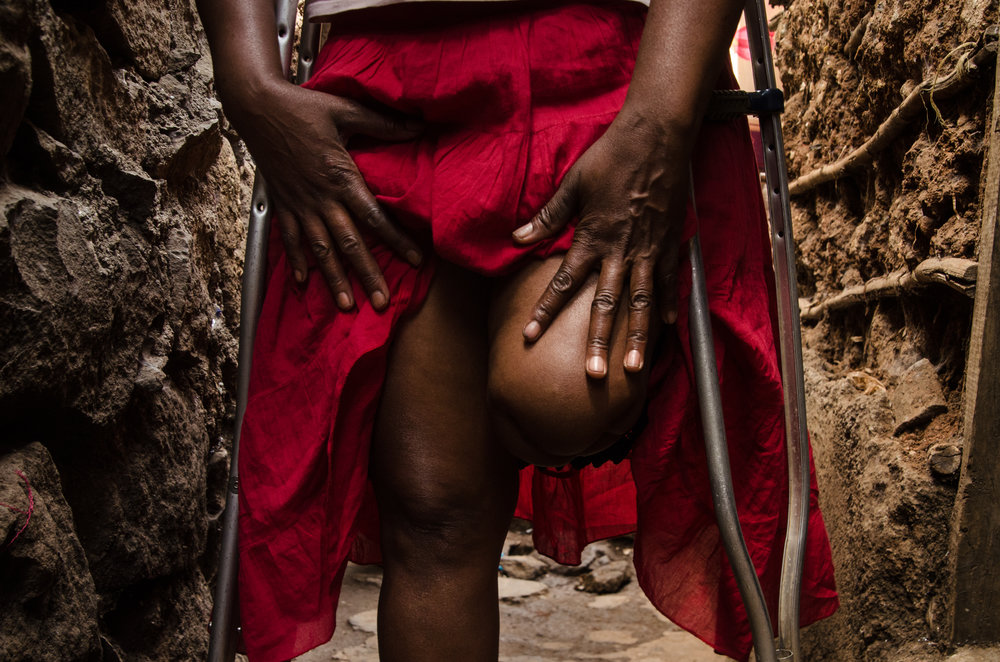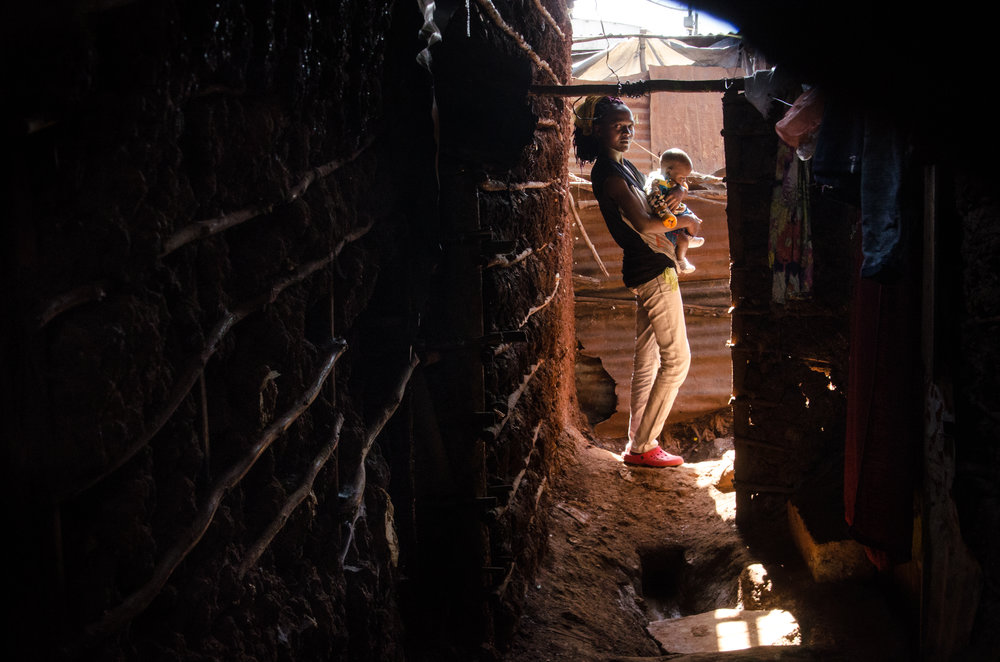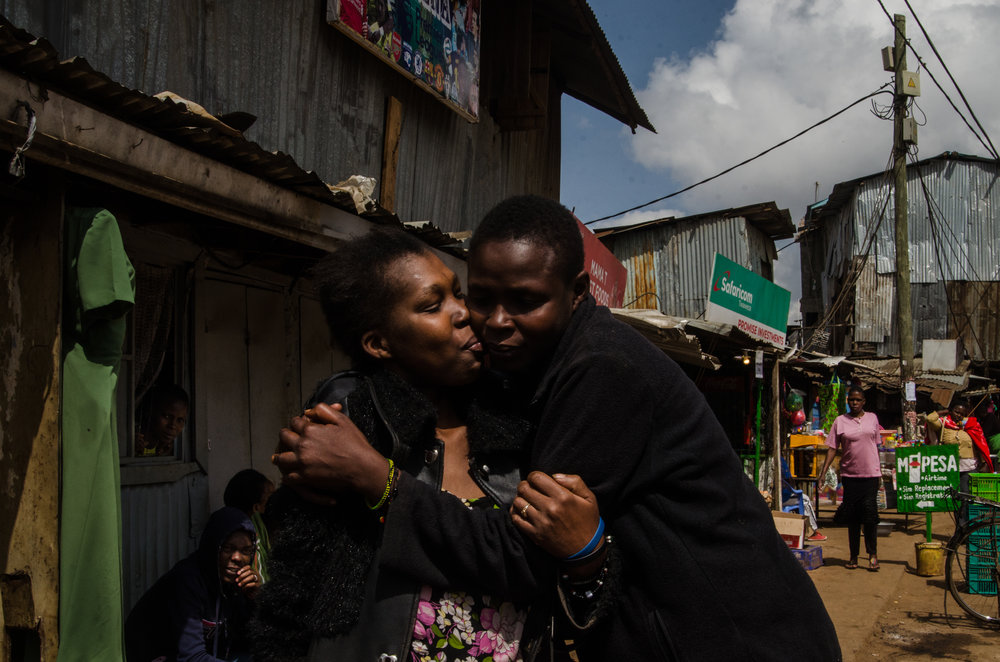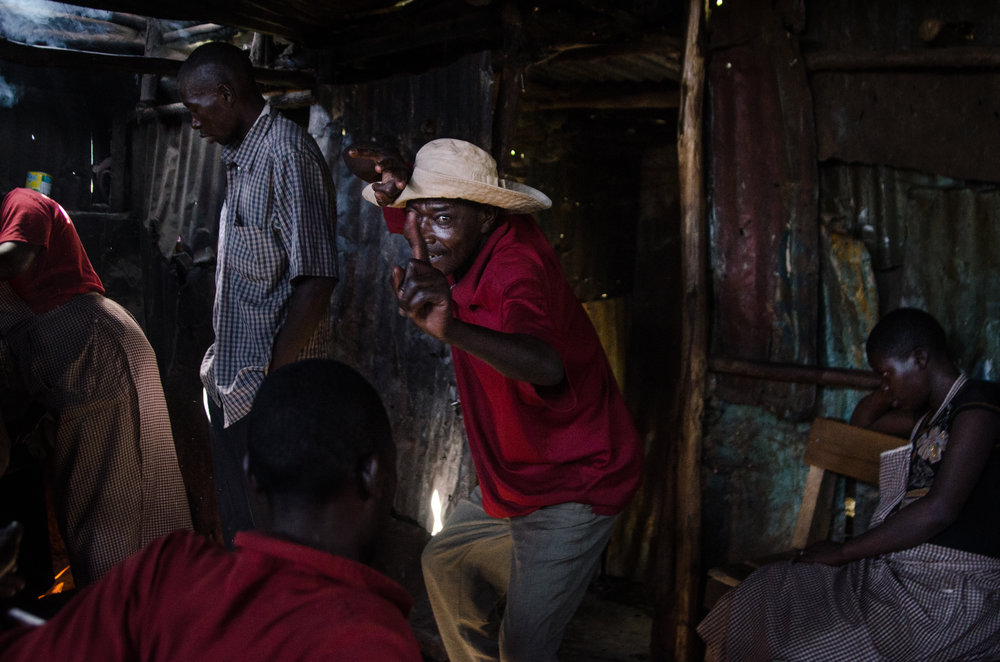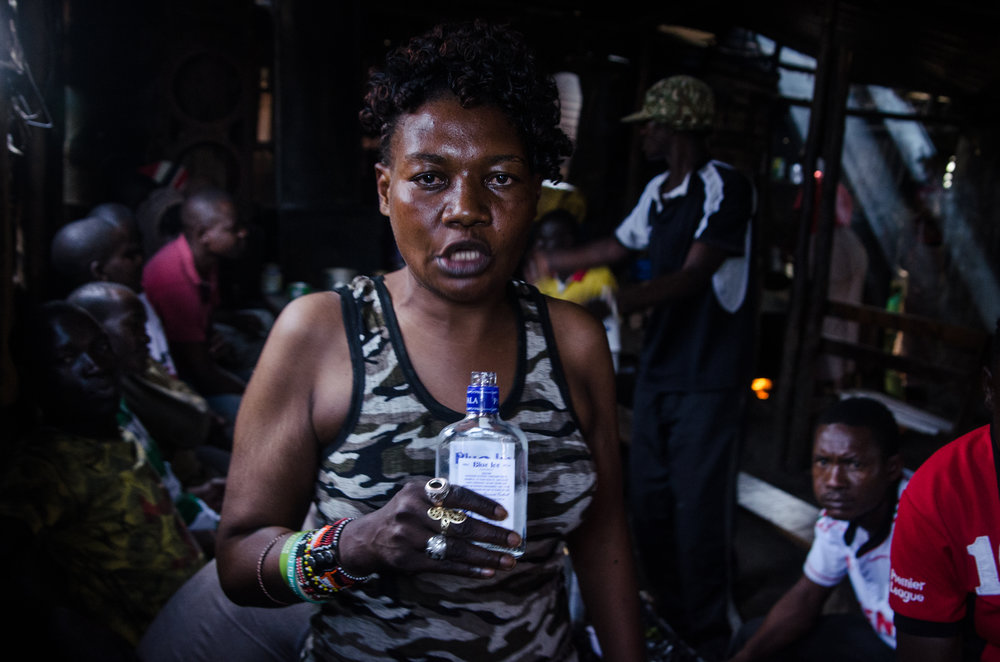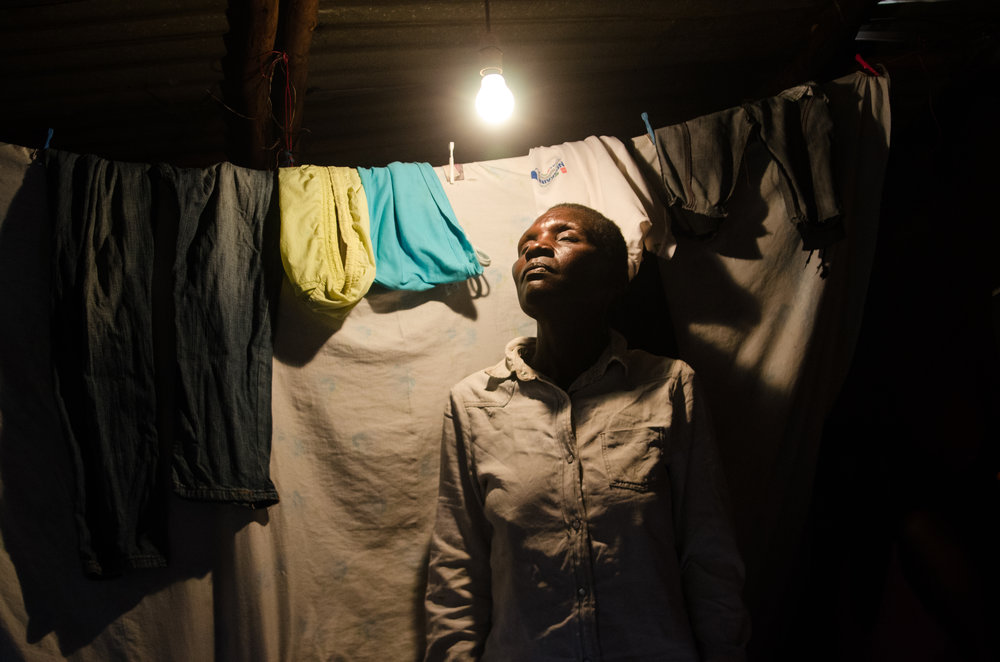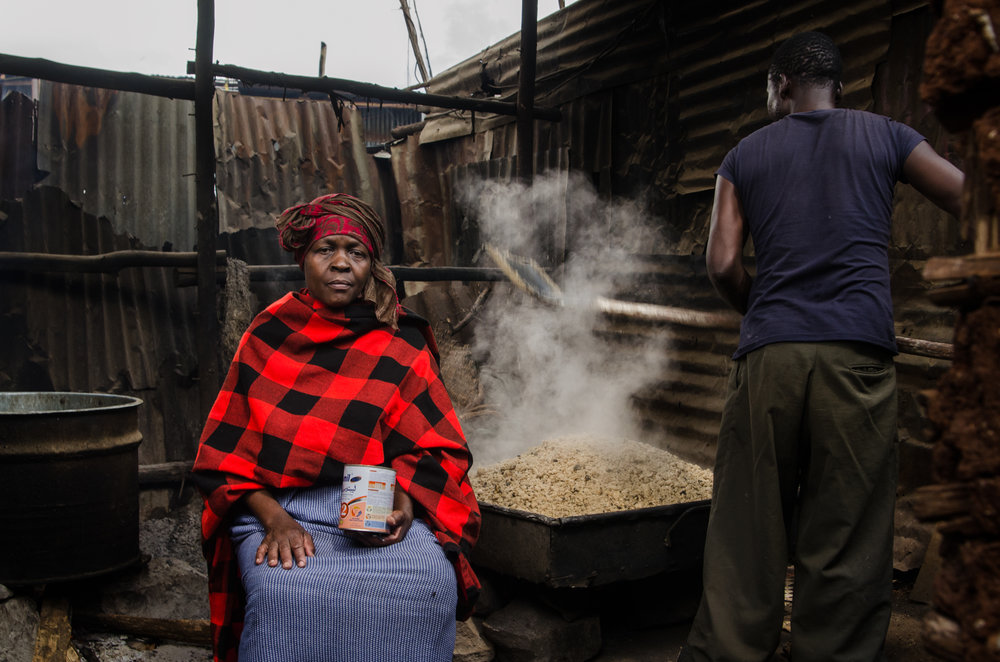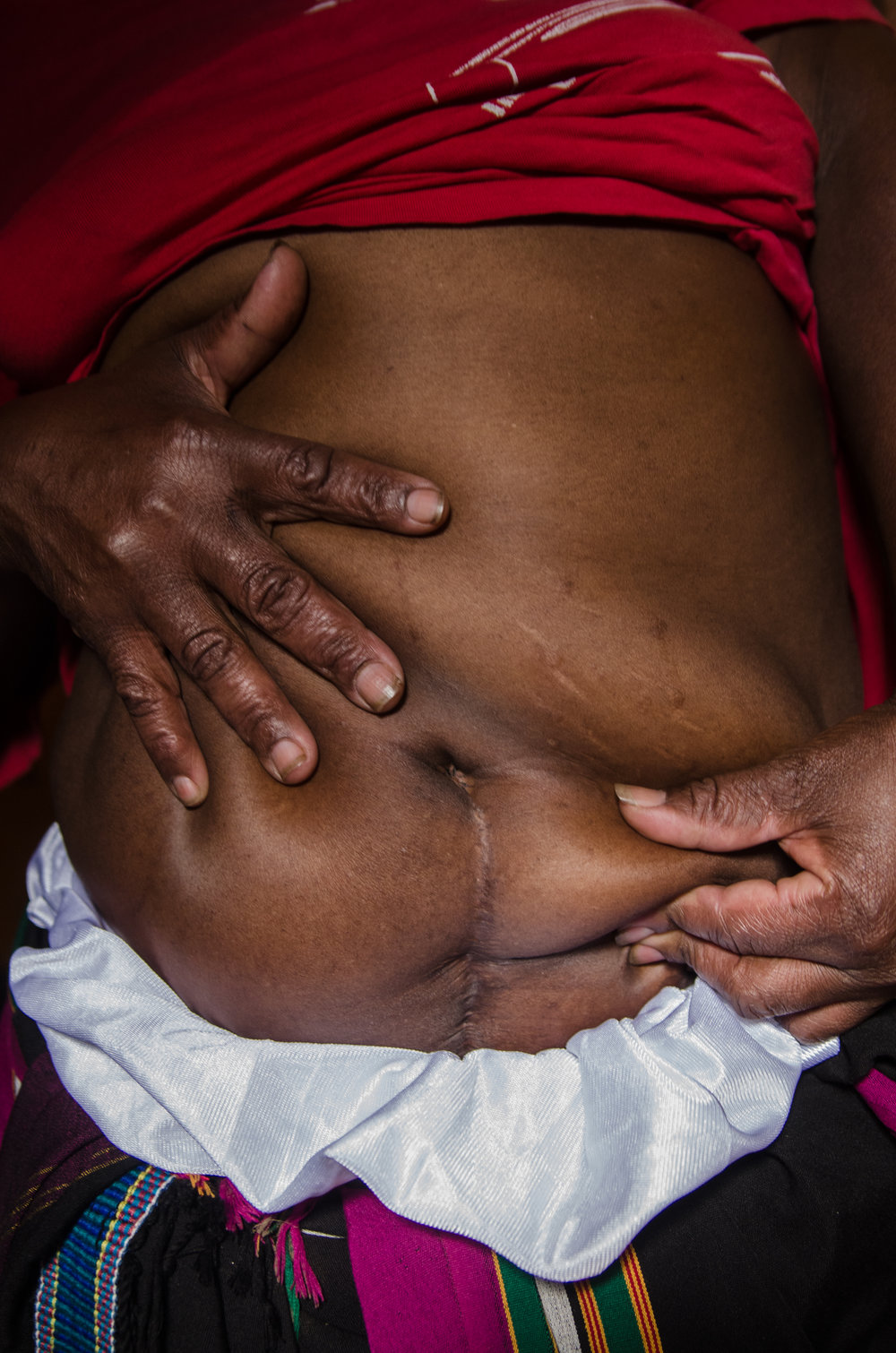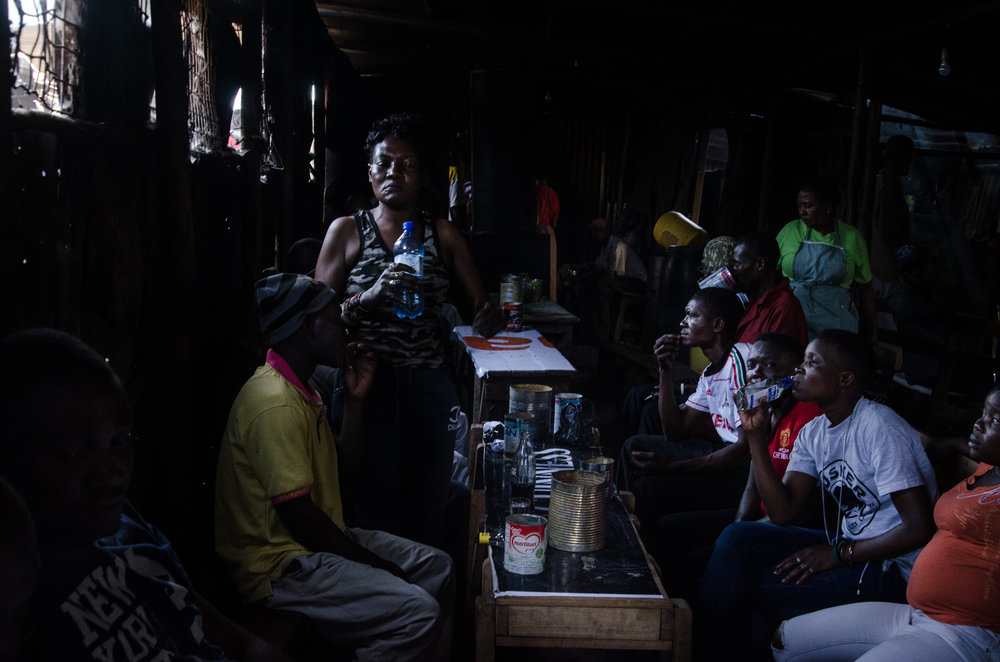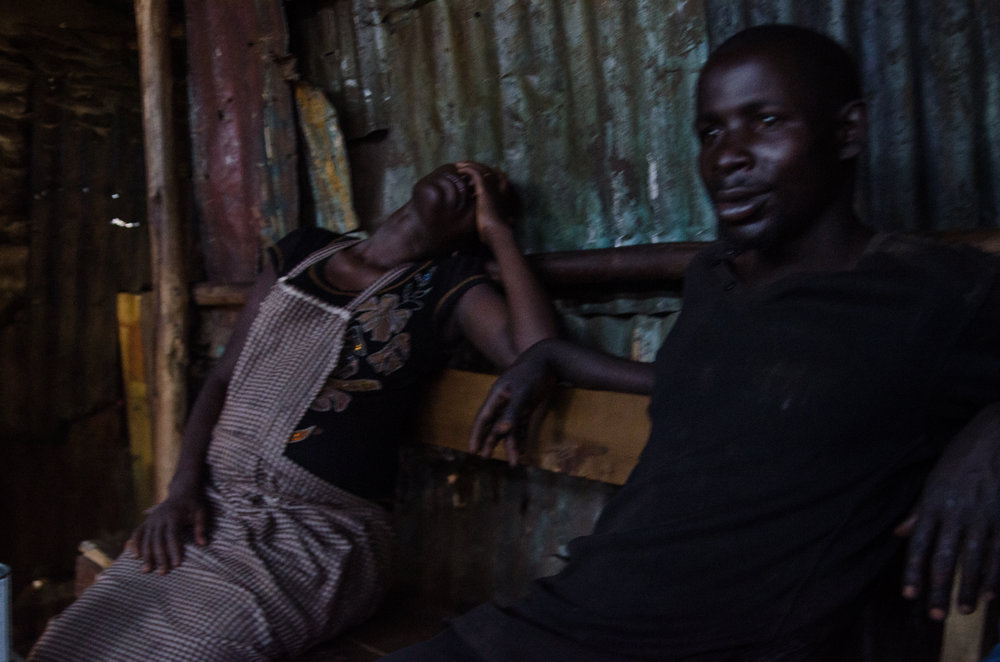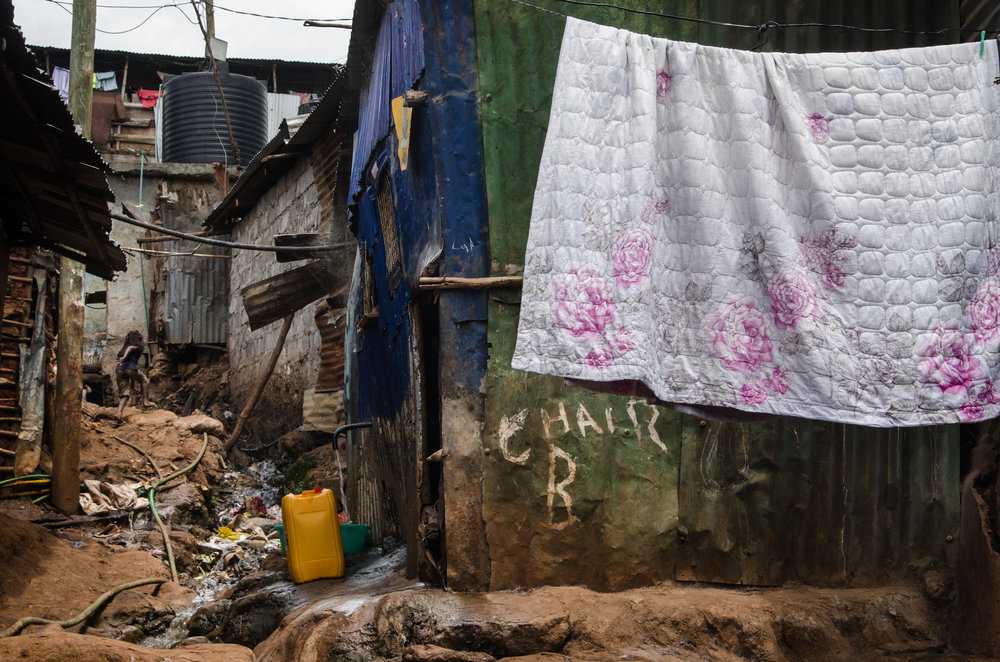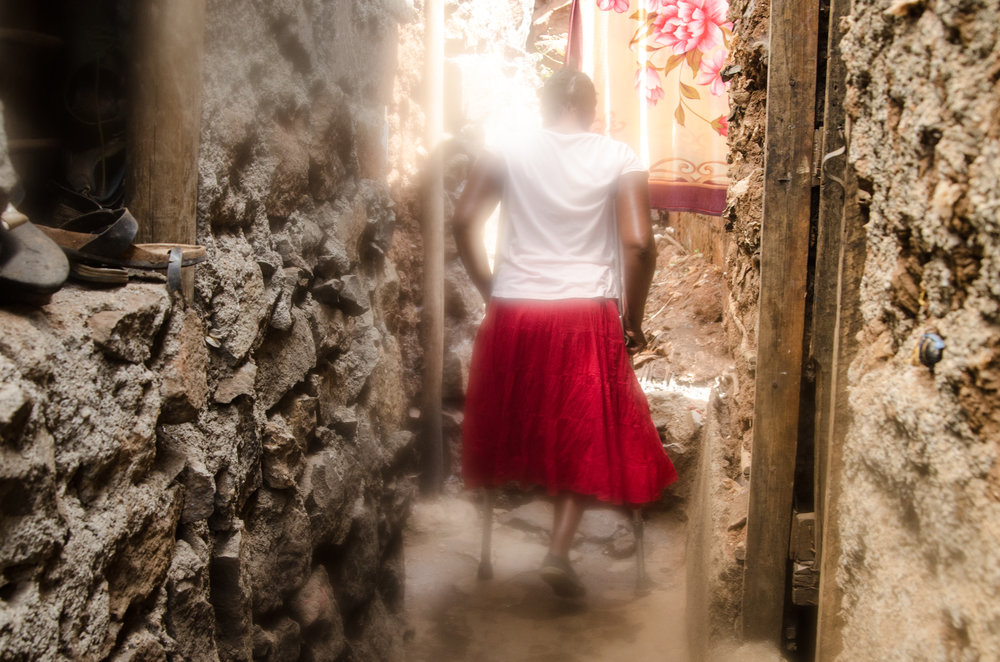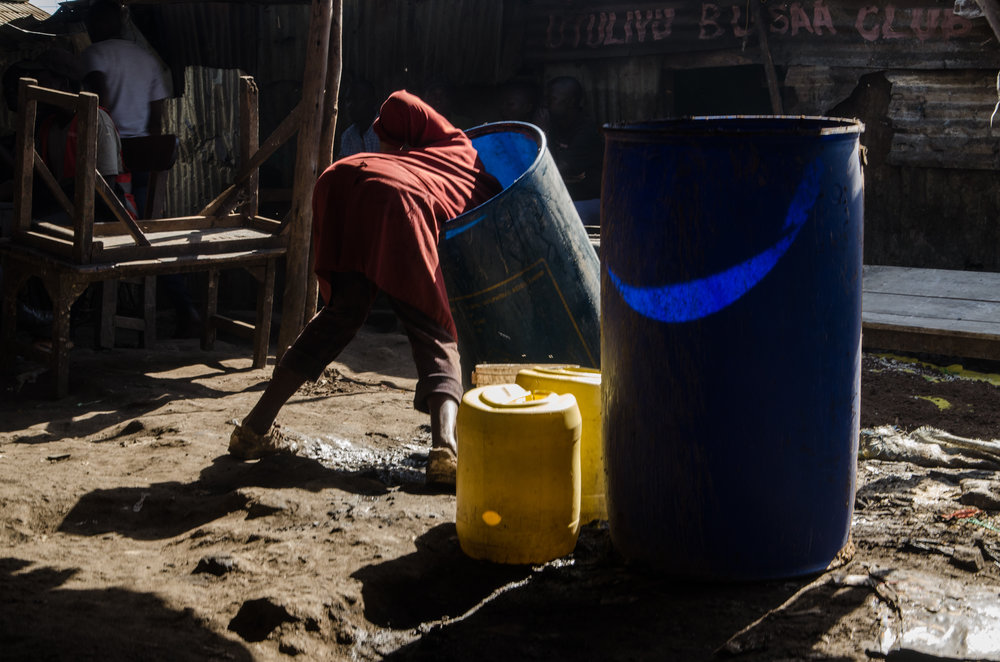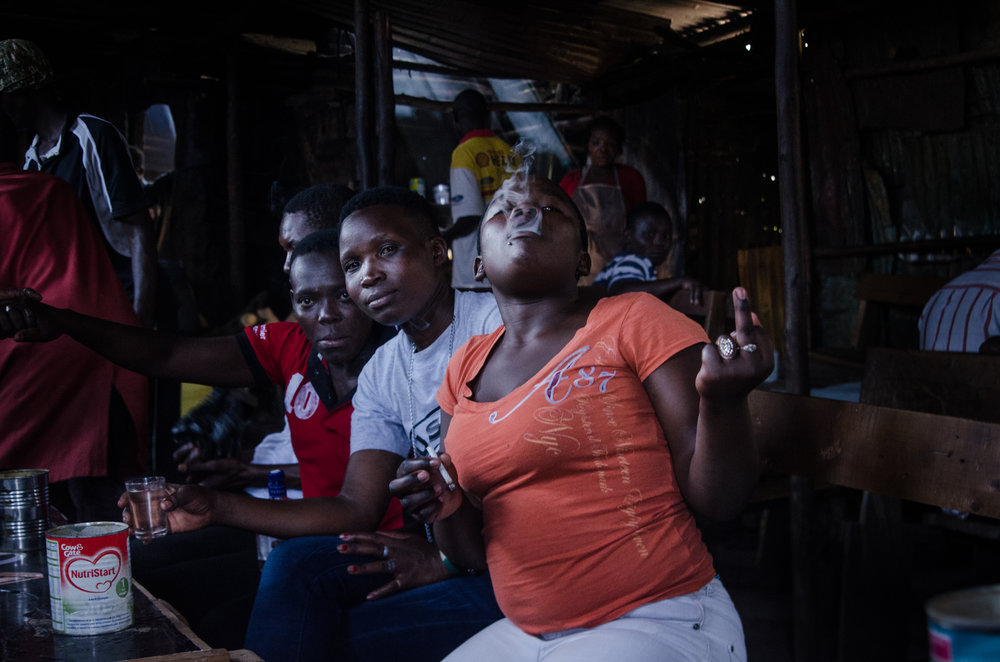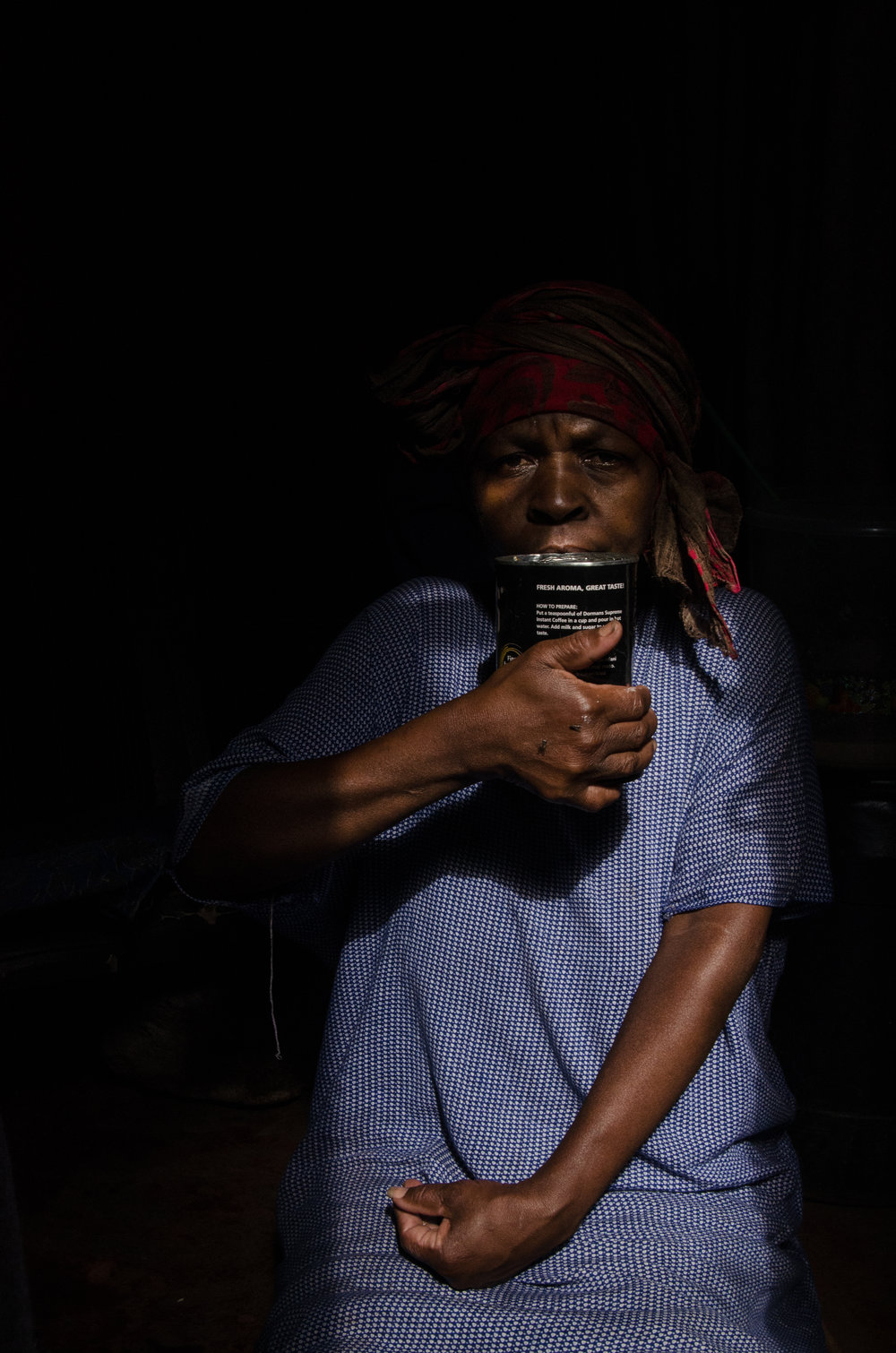 ---
Eyerusalem Adugna Jiregna
Hustle Symphony
In the fast-growing economy of Kenya, people of Nairobi, doing what it takes to survive, the rhythm changes from the professional working force to the JUA KALI meaning 'hot sun' (referring to the outdoor nature of the work). As the burden of unemployment isn't spread equally Nairobi's youth are taking matters into own hands, flooding into the informal sector, which, in 2011, created six times as many new jobs as the formal sector did.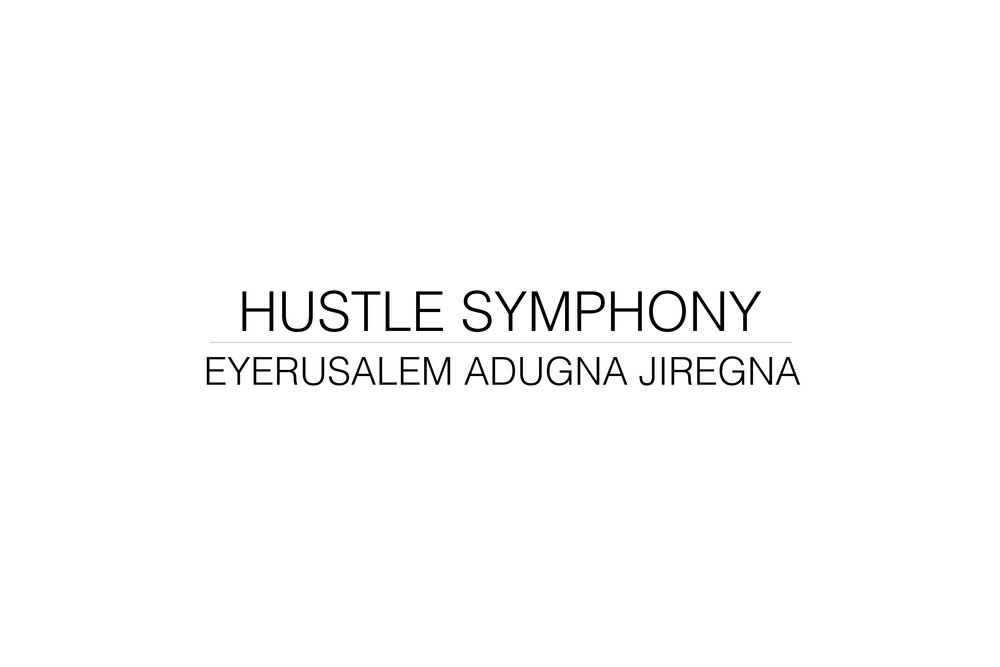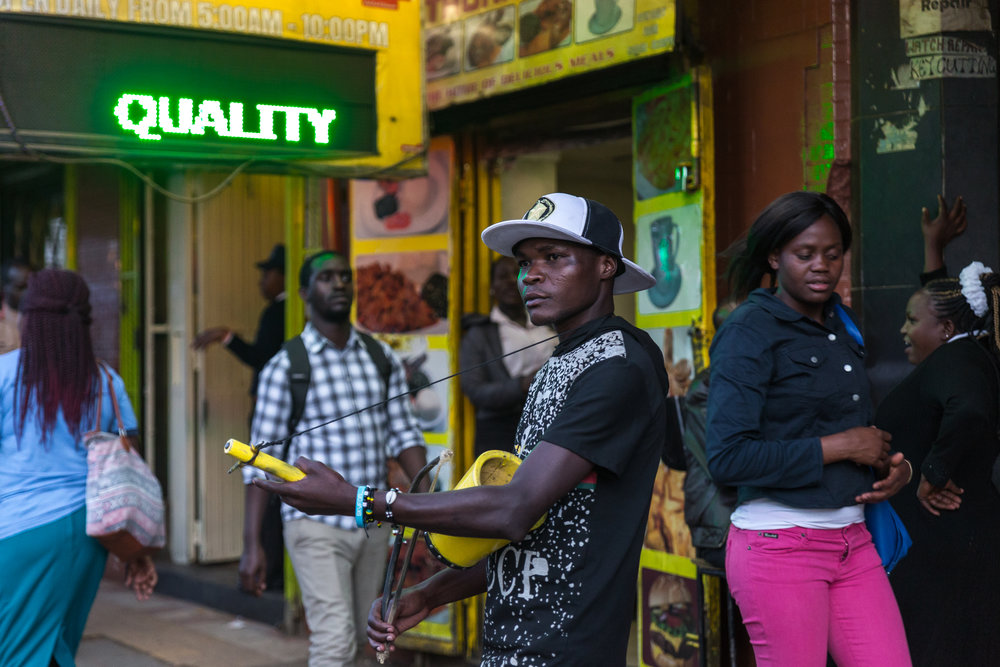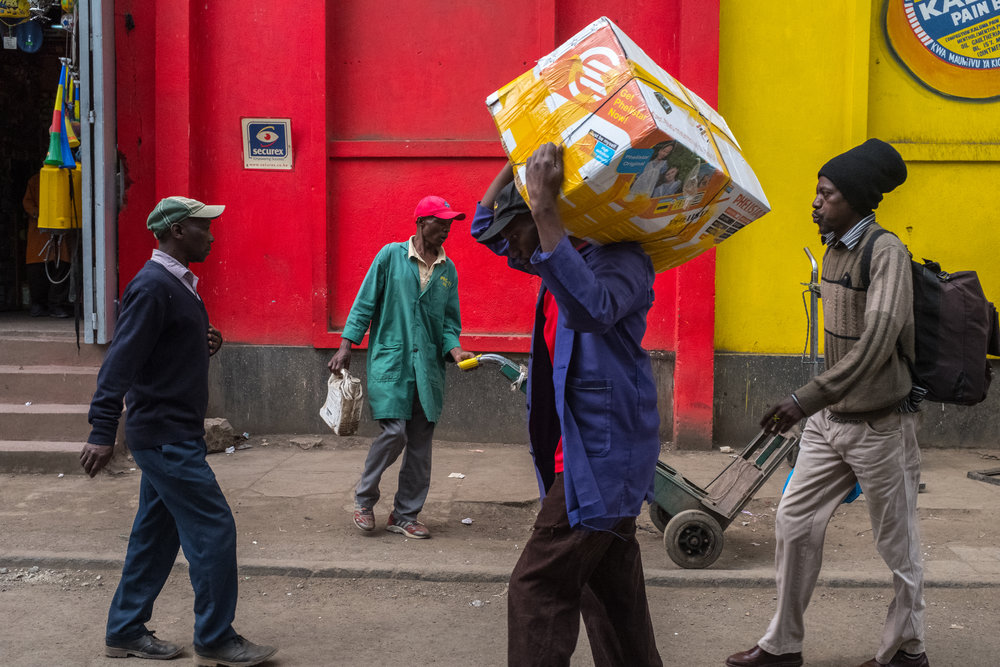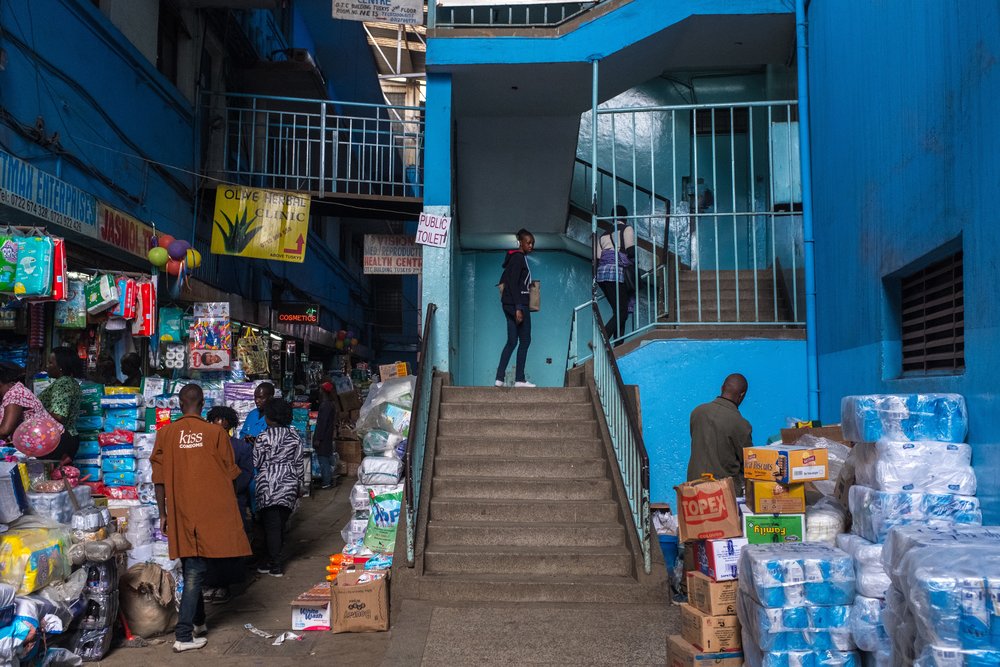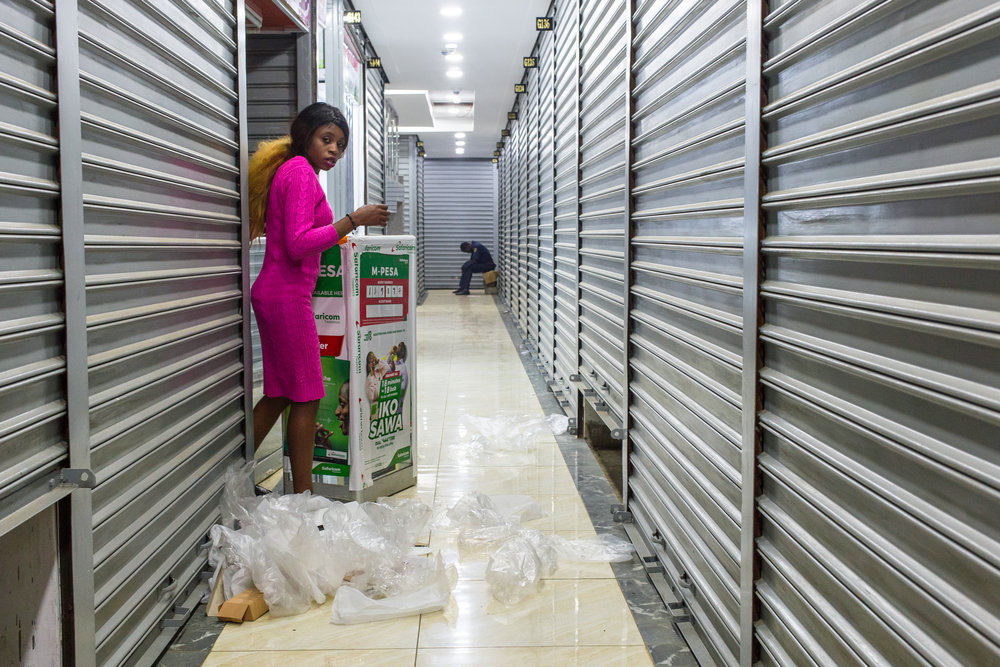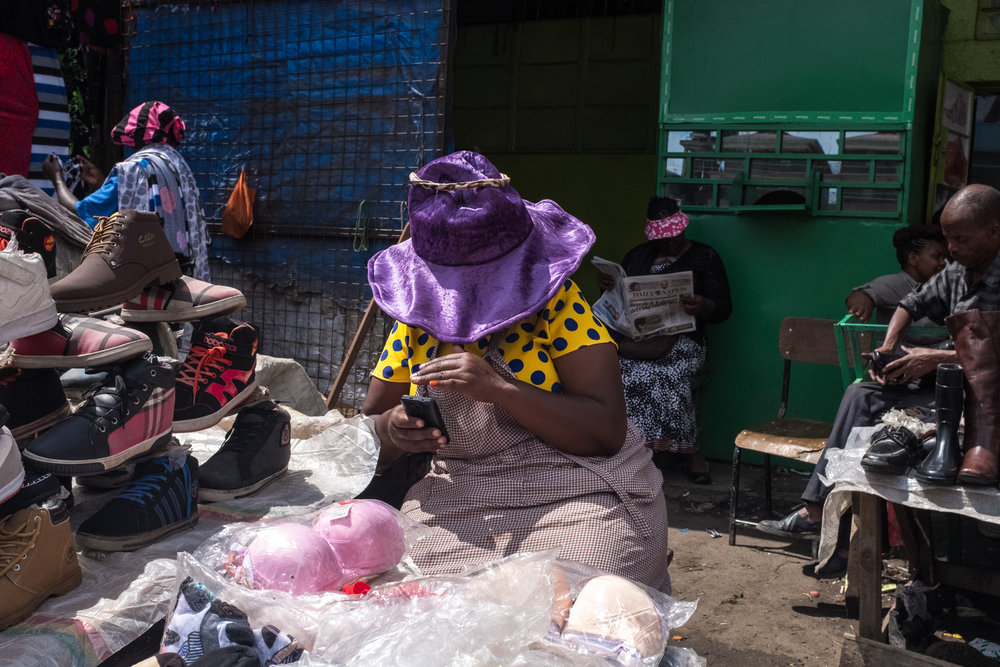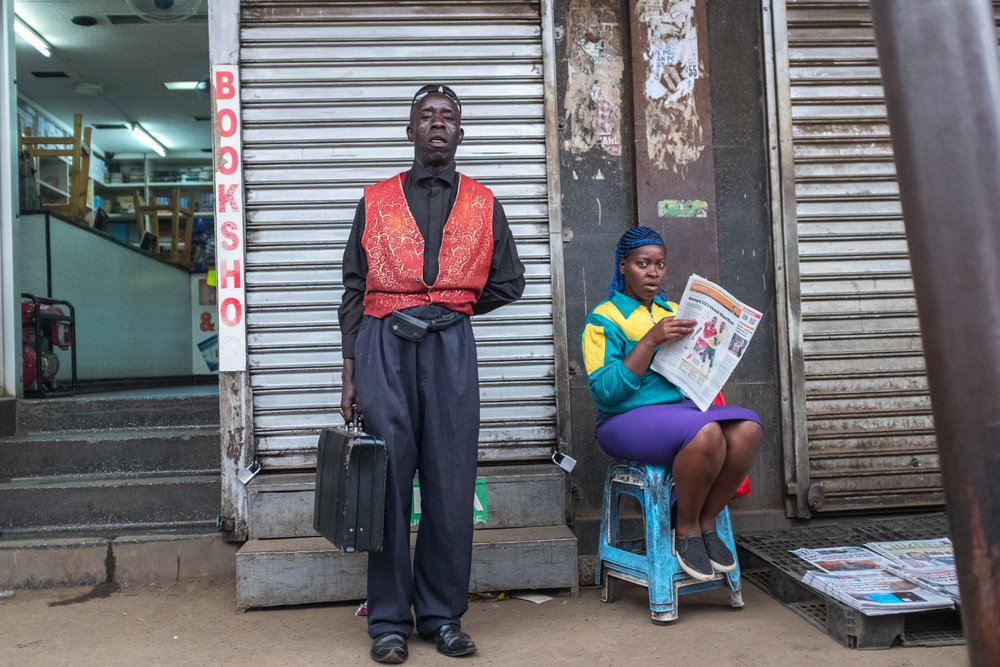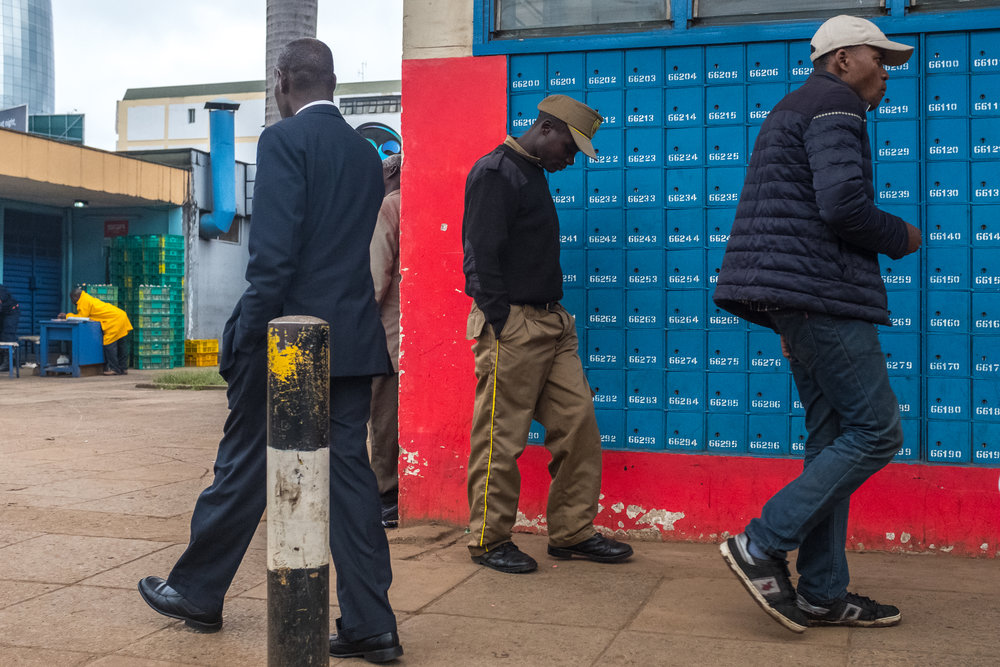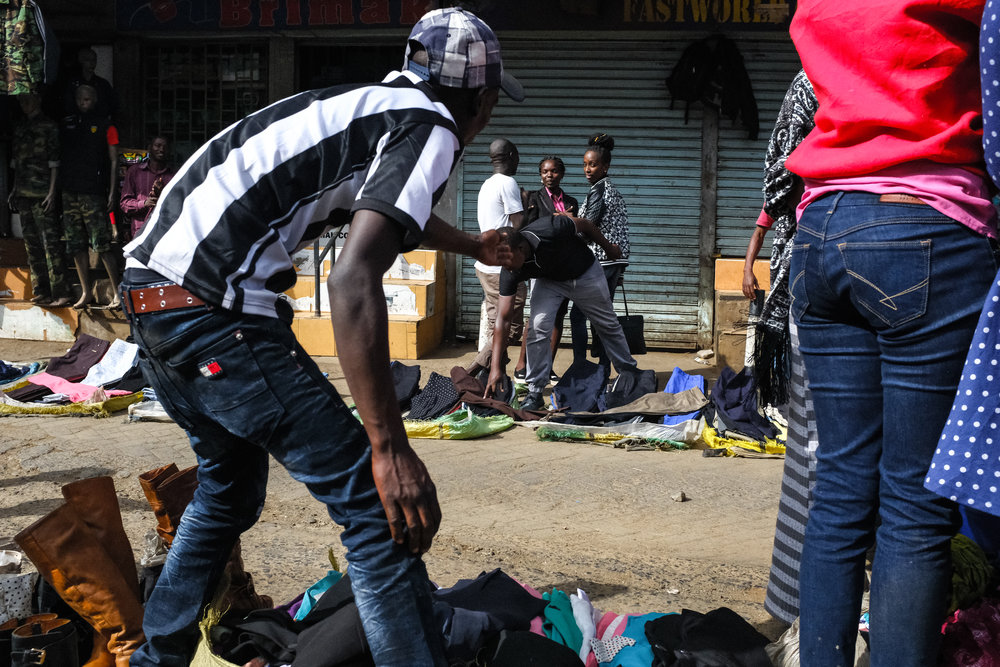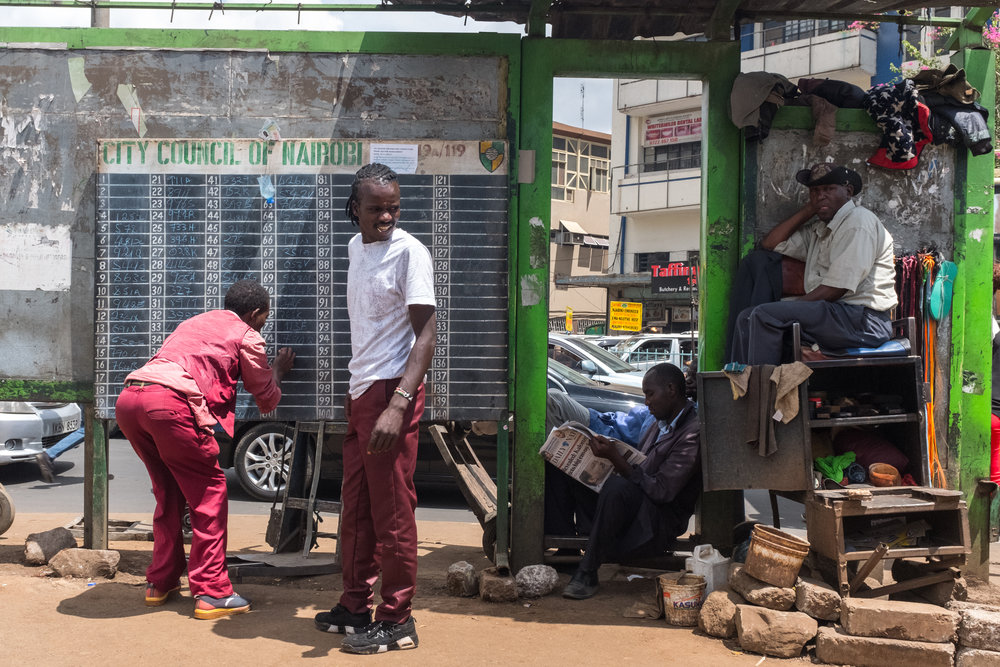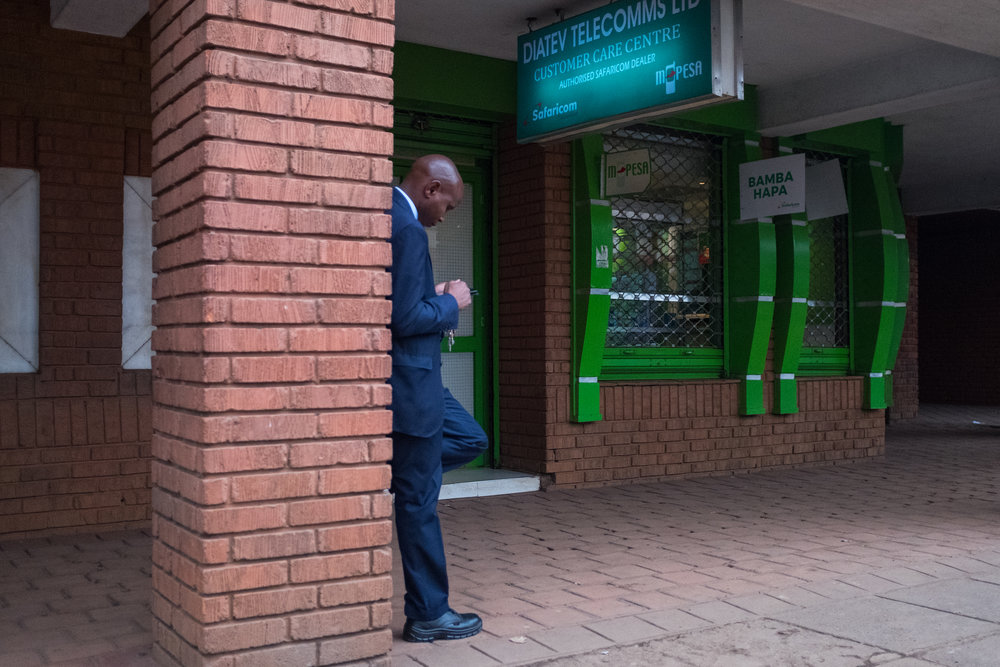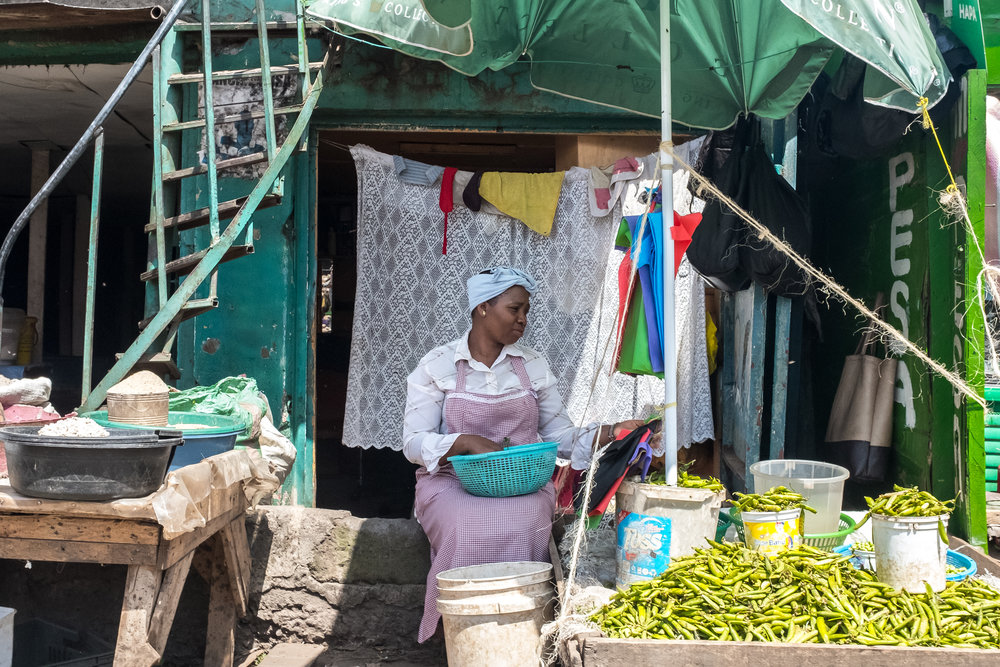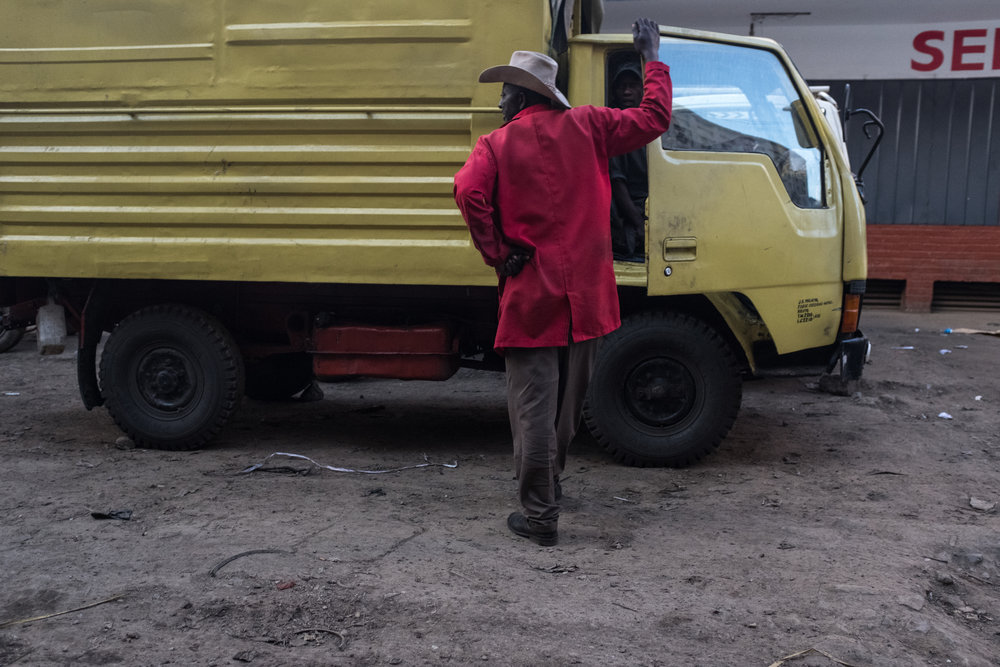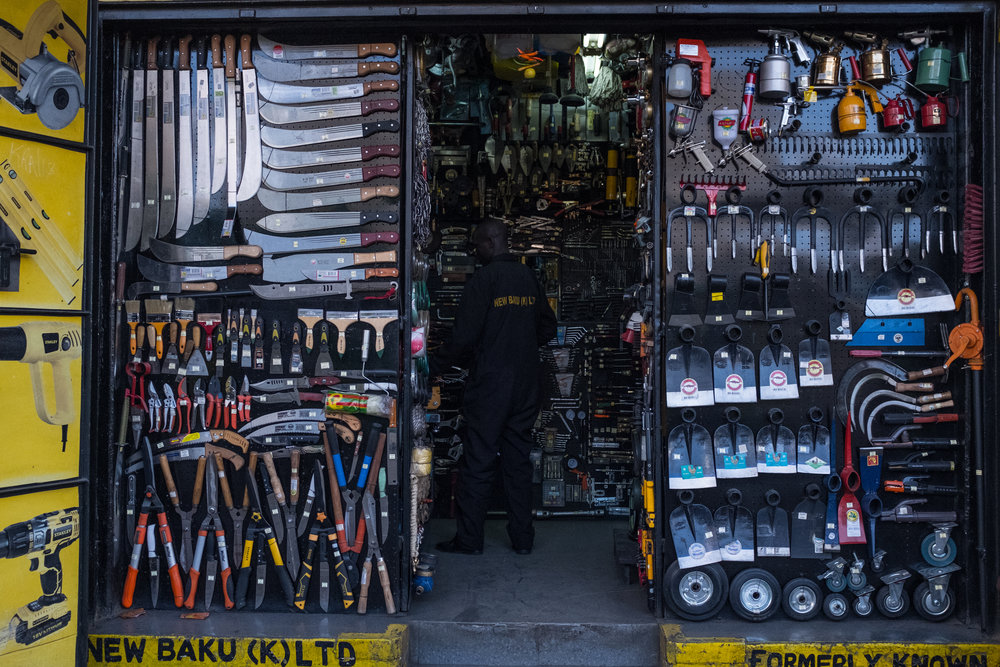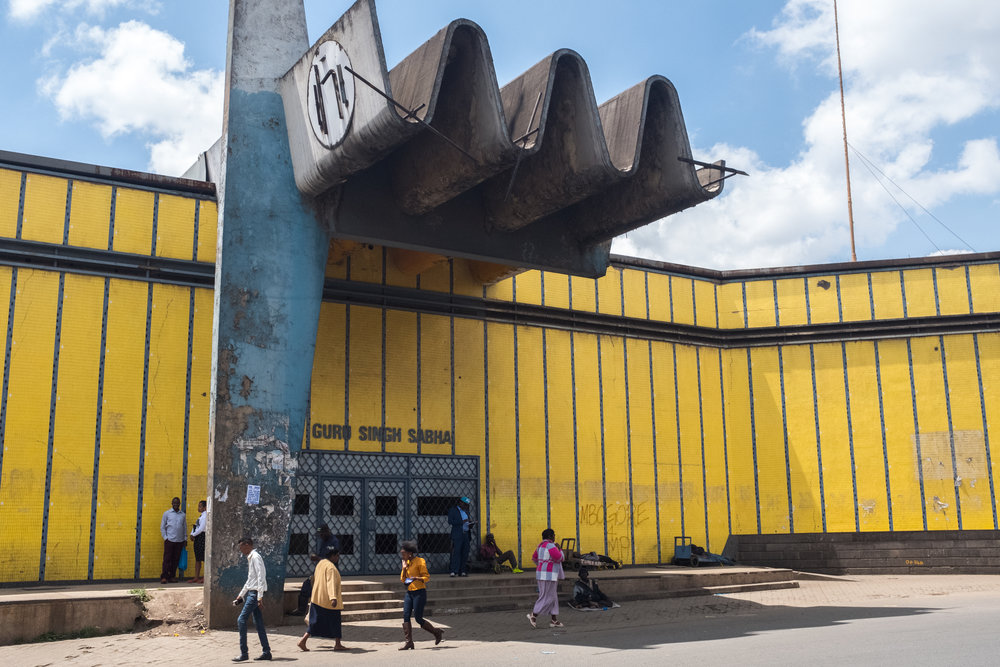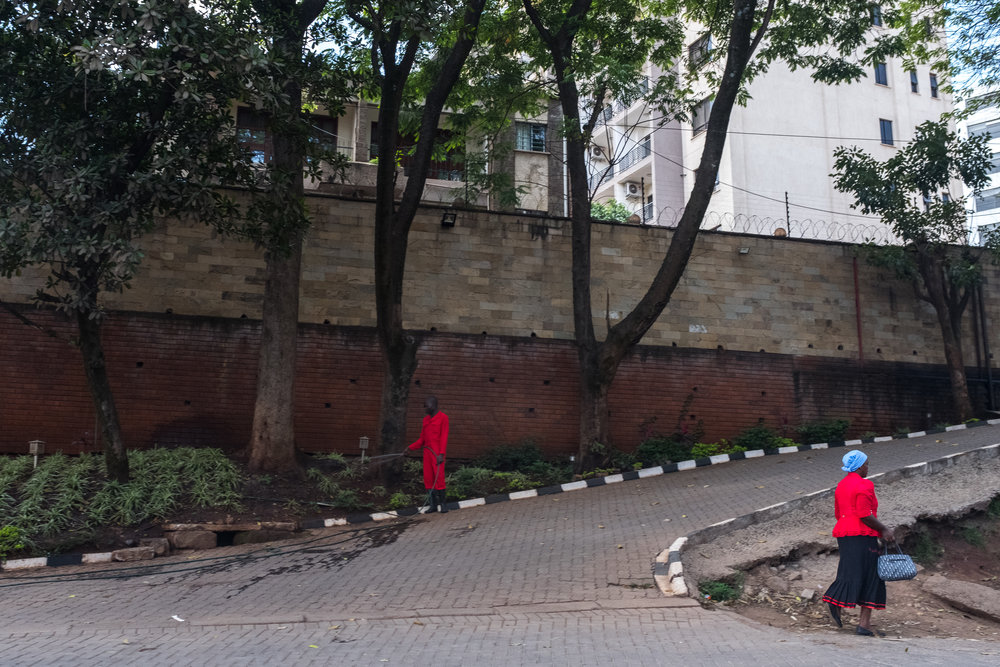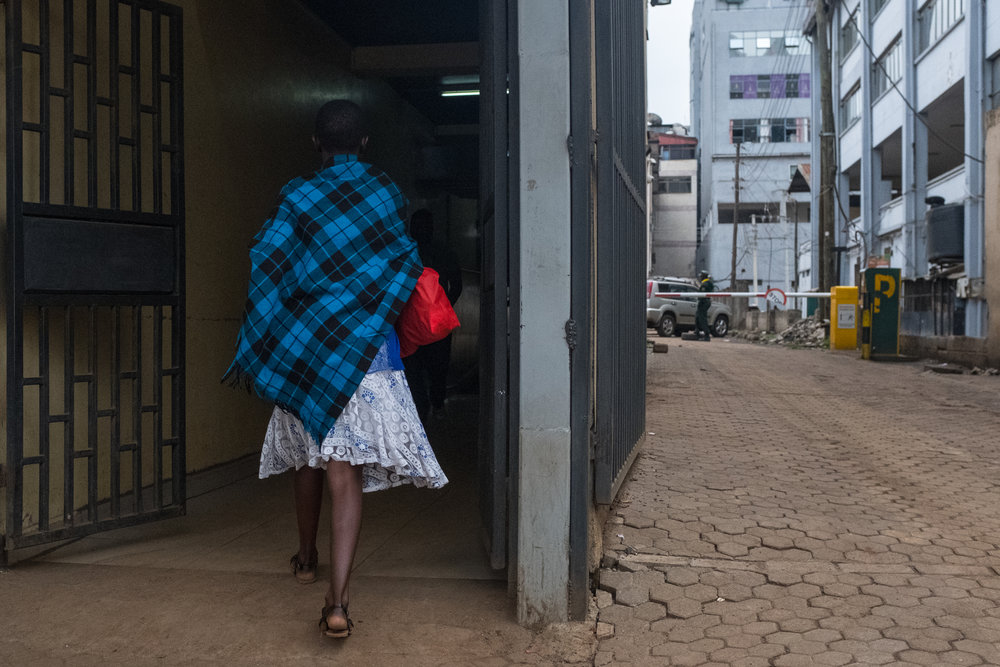 ---
Gordwin Odhiambo
Mtaa Humble
My project explored the development of the dynamically ever-changing slang language known as Sheng which has form part of young people's communication in Kenya, especially in urban communities. My portraiture explored these young men in their daily activities and how they respond to the fast changes of the sheng language. My current series concentrates a lot in low-income communities with Nairobi's urban slum areas forming a greater part of the series.
The slang was once synonymous with the ghettos and it was spread through music such as local hip hop and youths gatherings, though currently, it has found its way into TV and radio news desks and advertisement platforms. Its growth has gone from being perceived as a language spoken by people who comes from areas facing difficult economic situations to those living in posh areas of Nairobi.
The syntax, grammar, and most of the vocabularies in Sheng are in Swahili. Other languages also contribute to the creation of the language, they include some of the largest ethnic groups: Kikuyu, Luhya, Luo, and Kamba. Some words are borrowed from languages which are neither local or English such as German.
Sheng is mostly a humorous language that most times shades light in difficult and volatile conversations enabling both parties to feel free while using it. Also, Sheng conceals; since mostly the youths understand it, they can use it in the presence of the elderly without being understood.
Words in Sheng are created every day!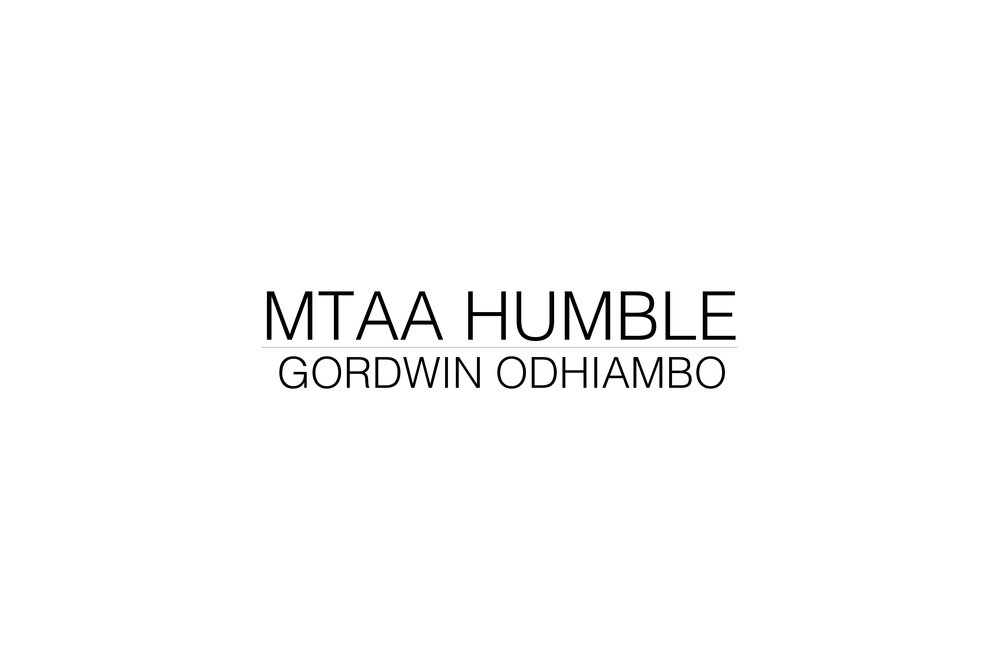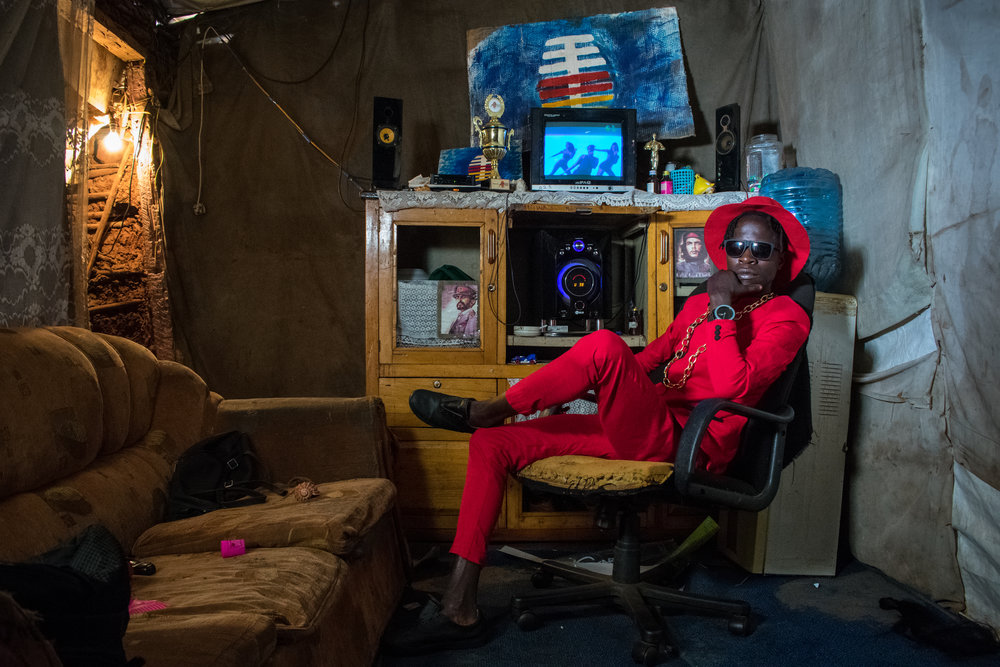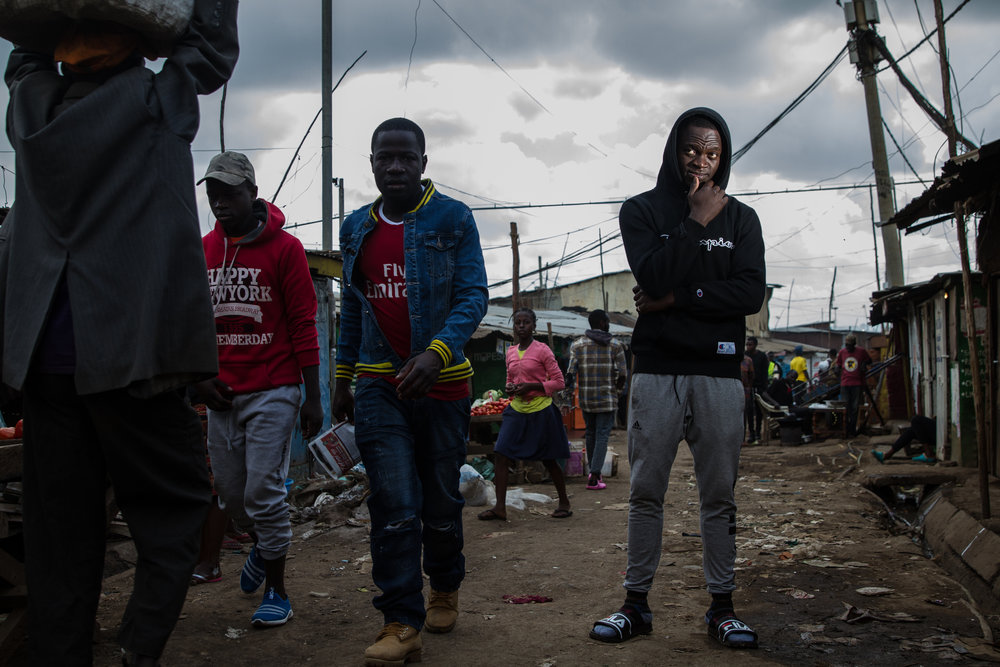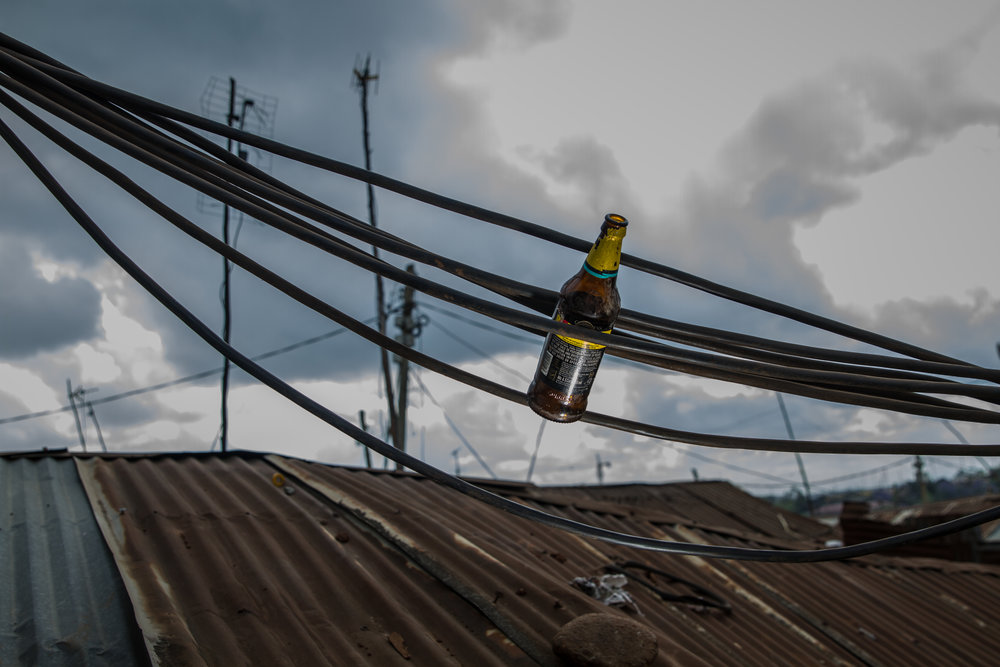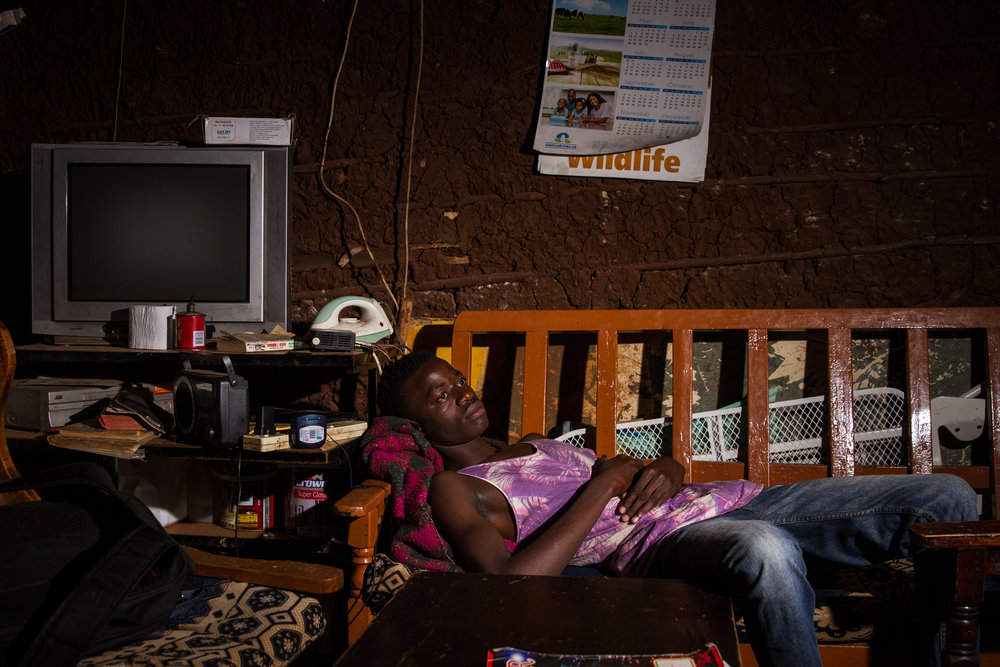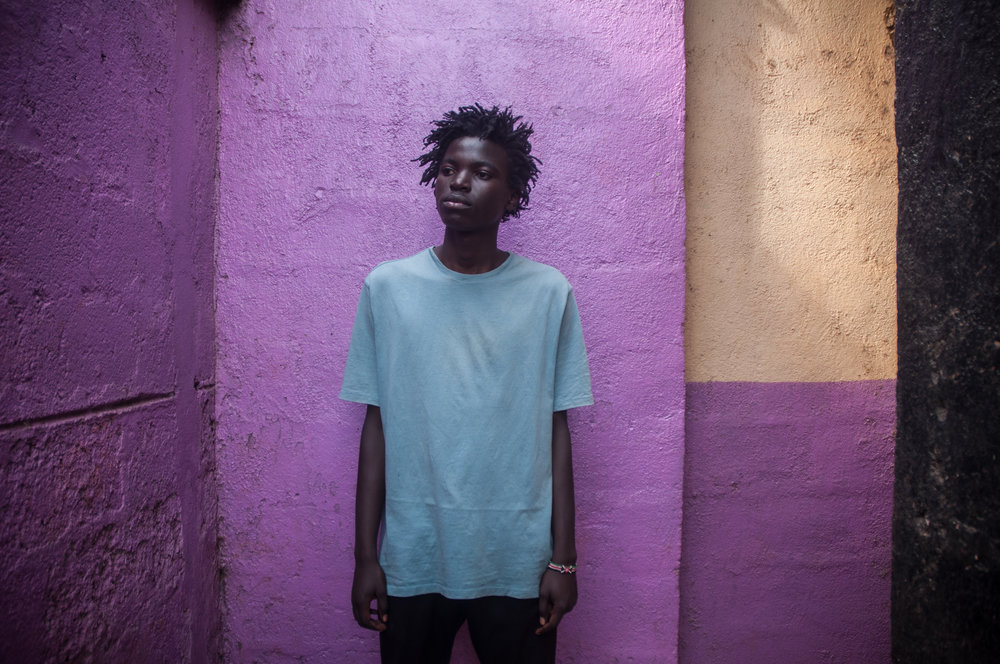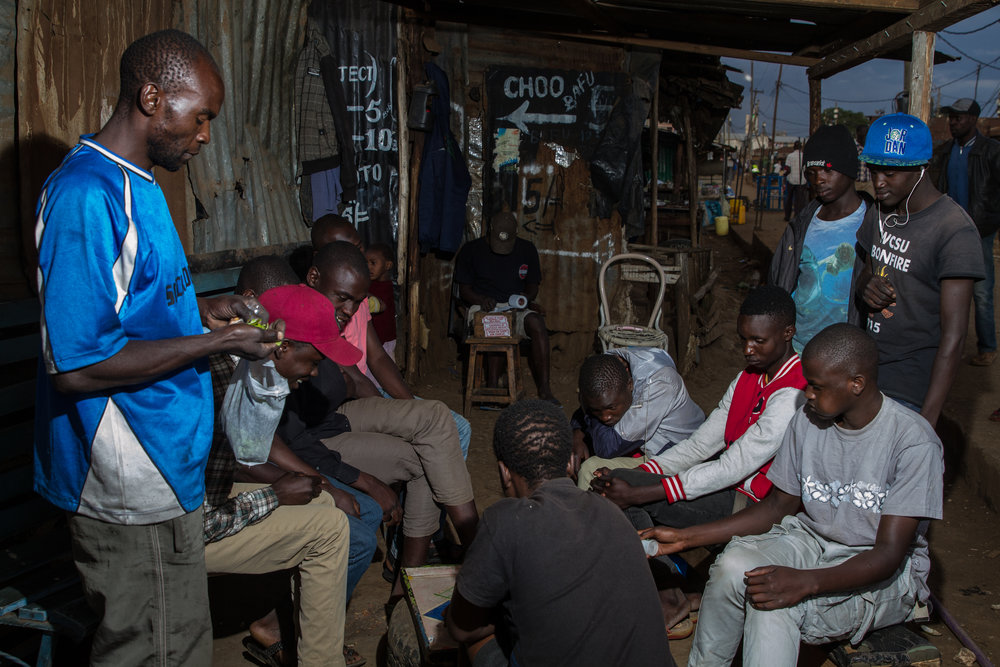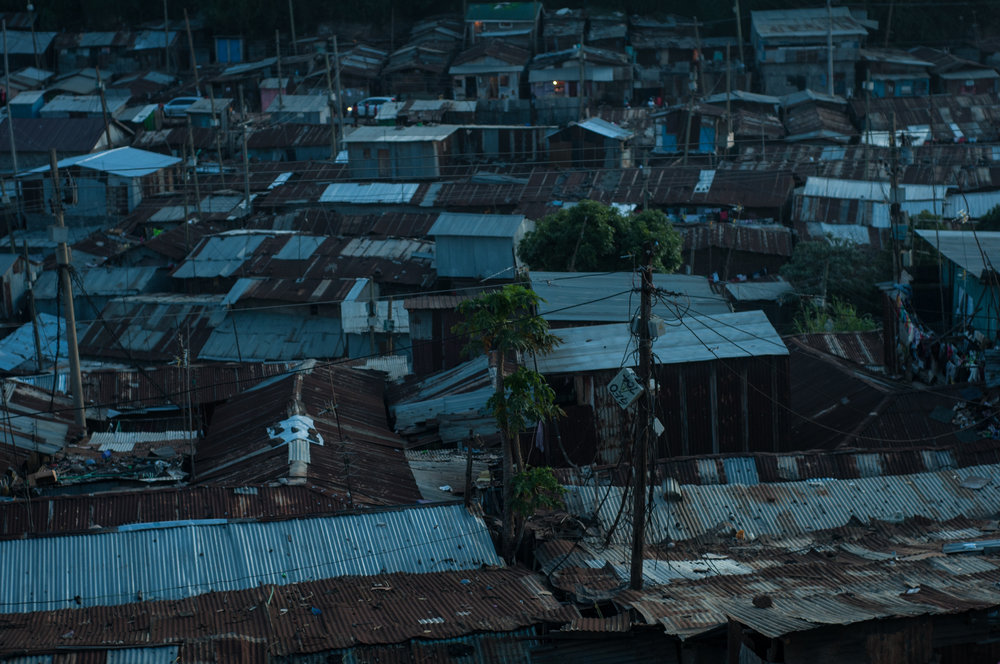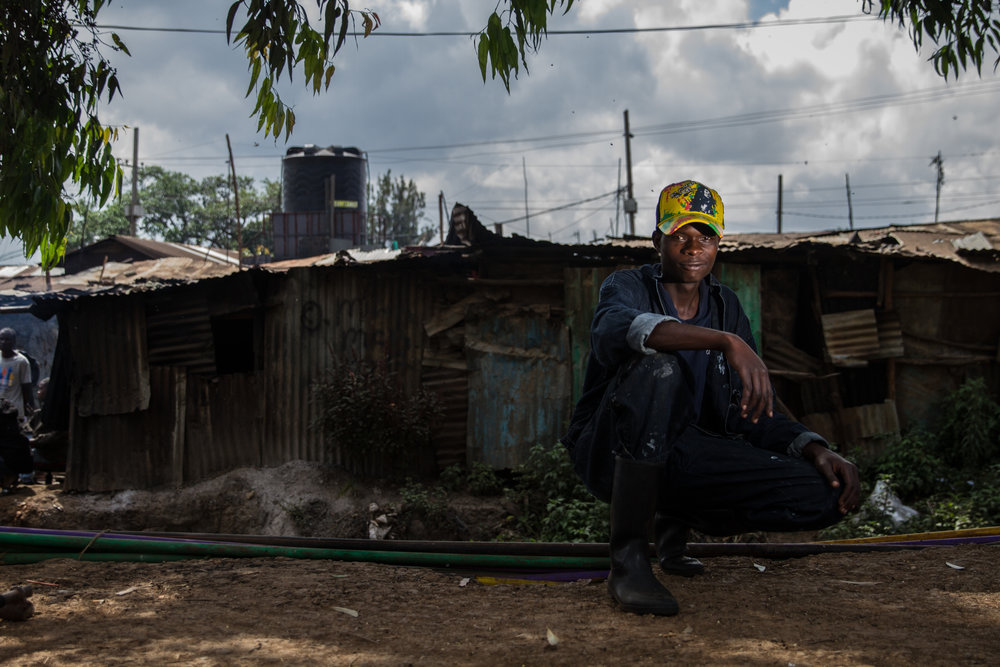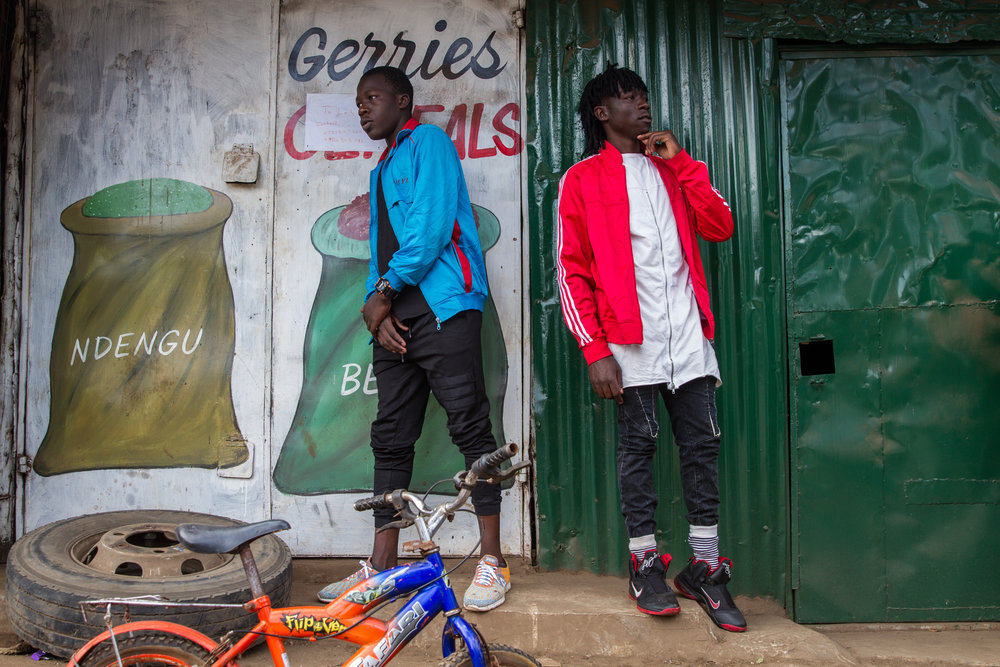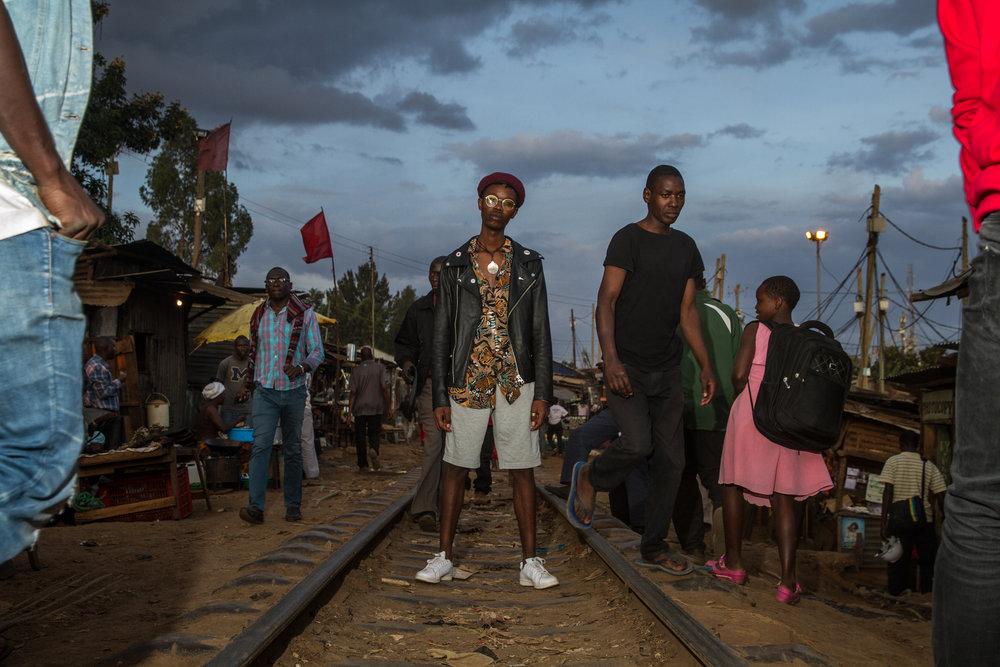 Josemarie Nyagah
The Space Between
This photo essay looks into the lives of Deep Sea residents. Deep Sea is a slum surrounded by affluent communities in Nairobi, Kenya. The residents have continually been at risk of eviction because the place they have called home for decades is now marked for a major road construction. Some of the residents have over the years already been evicted. Those who remain are uncertain of their futures; when the road is finally constructed, where will they go?