Tufts University Students in Puerto Rico
San Juan, Puerto Rico was the destination for this year's summer workshop for the students of the Program for Narrative and Documentary Practice at Tufts University, which just concluded its eight years of educating visual journalists and storytellers at Tufts. Eight students participated in this week-long intensive workshop, all having been enrolled in a semester-long documentary storytelling course together during the school year. For many students in the program, this was the first time they had done anything like this. With only one week to produce a compelling visual story on a topic they had previously researched, the task was daunting and nerve-wracking for many, but exciting for all.
The purpose of the workshop was for students to learn about how to tell an important story given very demanding time constraints. Hurricane Maria's impact on the island was the focus of many stories and one of the main reasons for choosing Puerto Rico as a place to document issues that photography could help educate others about. One of the main goals was to uncover the more covert impacts of the Hurricane on deeply engrained ways of life on the island. Under the guidance of photojournalist and VII Photo Agency's founding member Gary Knight, students were encouraged to break out of their comfort zones to report accurate and powerful stories that depicted a more complex narrative of Puerto Rico's recovery efforts than other media outlets have portrayed. Students photographed, researched and reported on the topic of their choosing every day, returning in the evening for a critique session with Gary. Some students partnered with local university students, while others worked independently. Some of the final projects are linked on this page.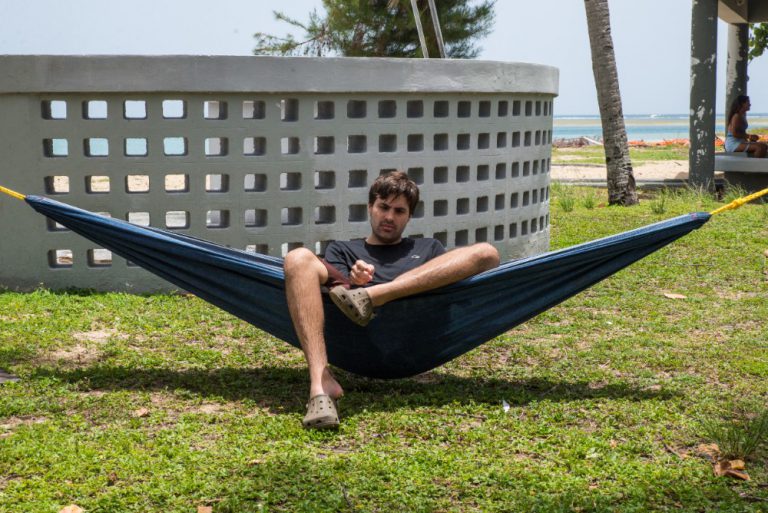 Living Independently After Maria