Living Independently After Maria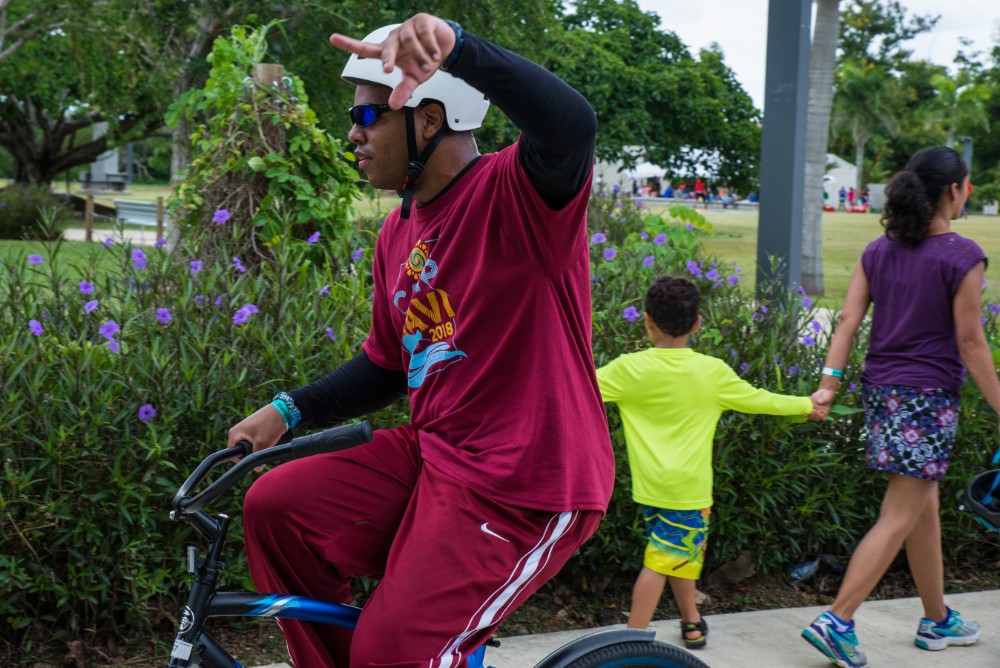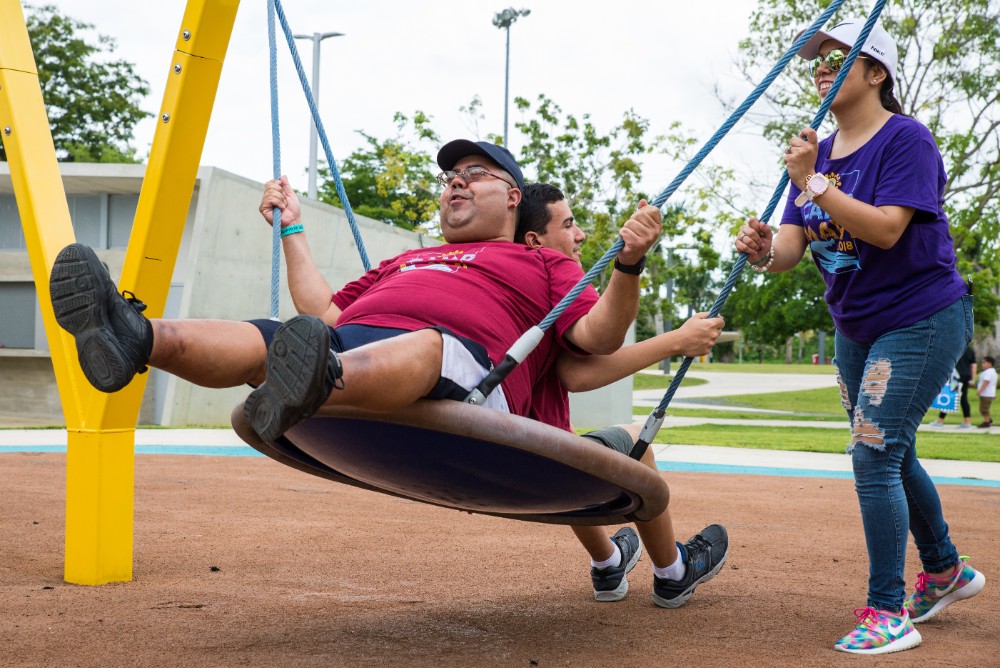 A MAVI employee pushes clients on a swing during a camp field trip to Parque Luis Muñoz Marín.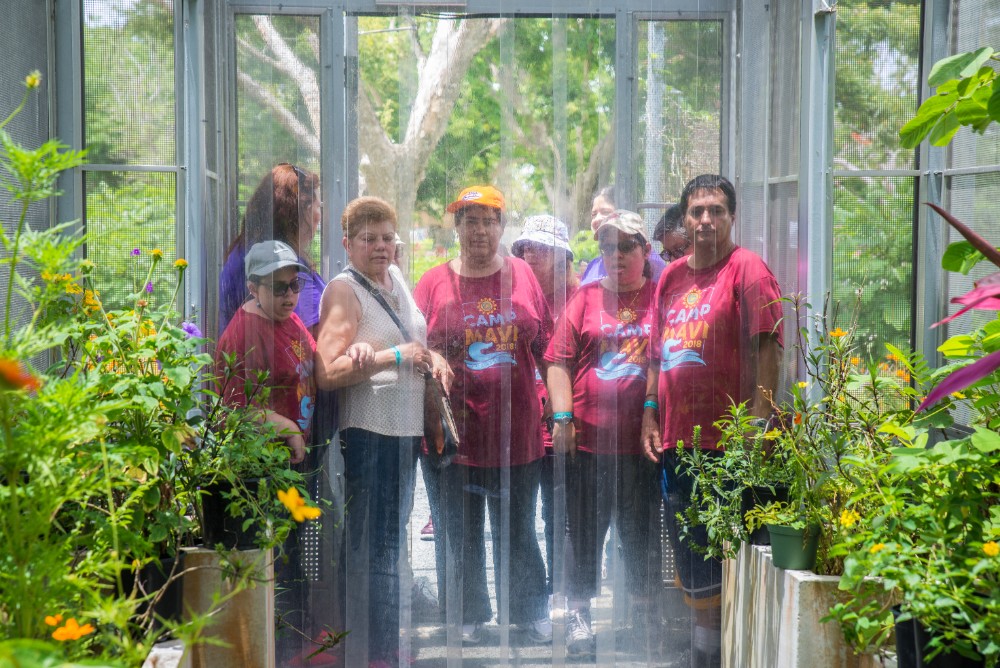 MAVI clients and their caretakers wait to enter the buttefly enclosure at Parque Luis Muñoz Marín.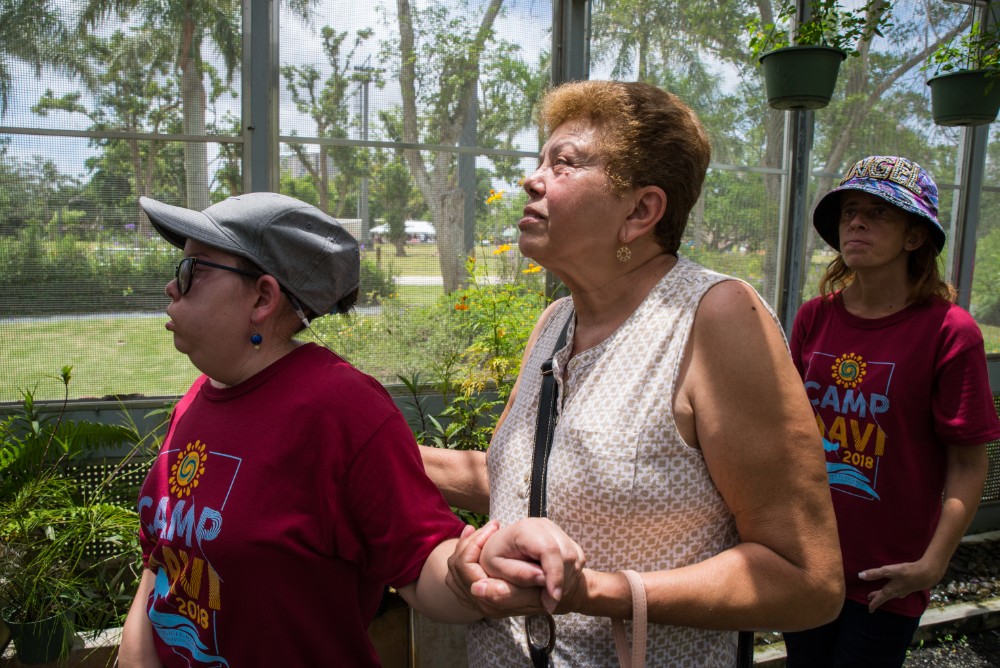 The parent of a Camp MAVI client supports her as they walk through the butterfly enclosure.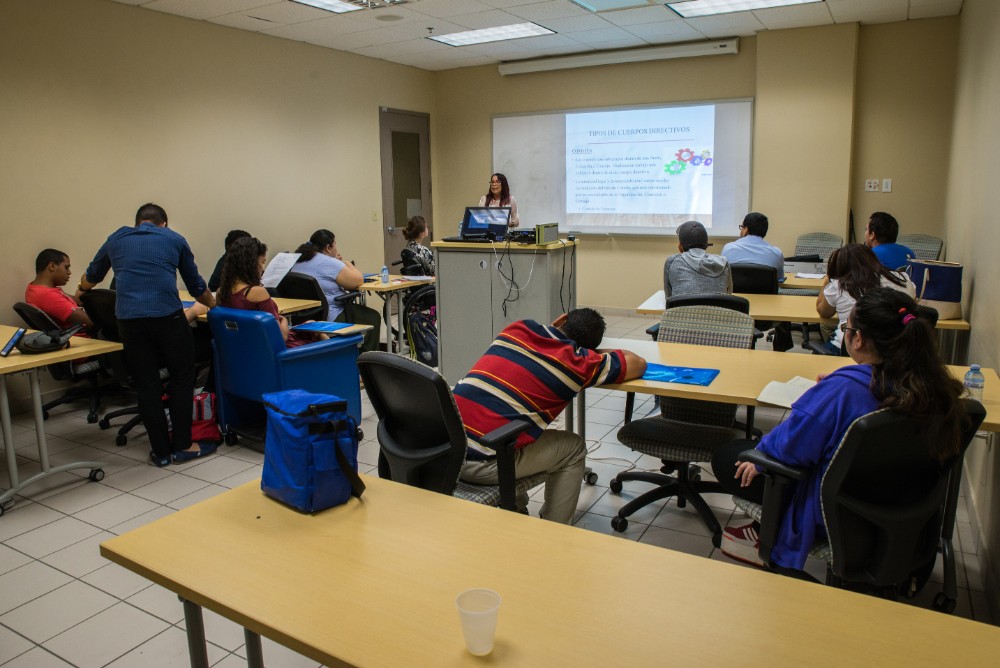 Angel and Miriam teach at Leadership Academy.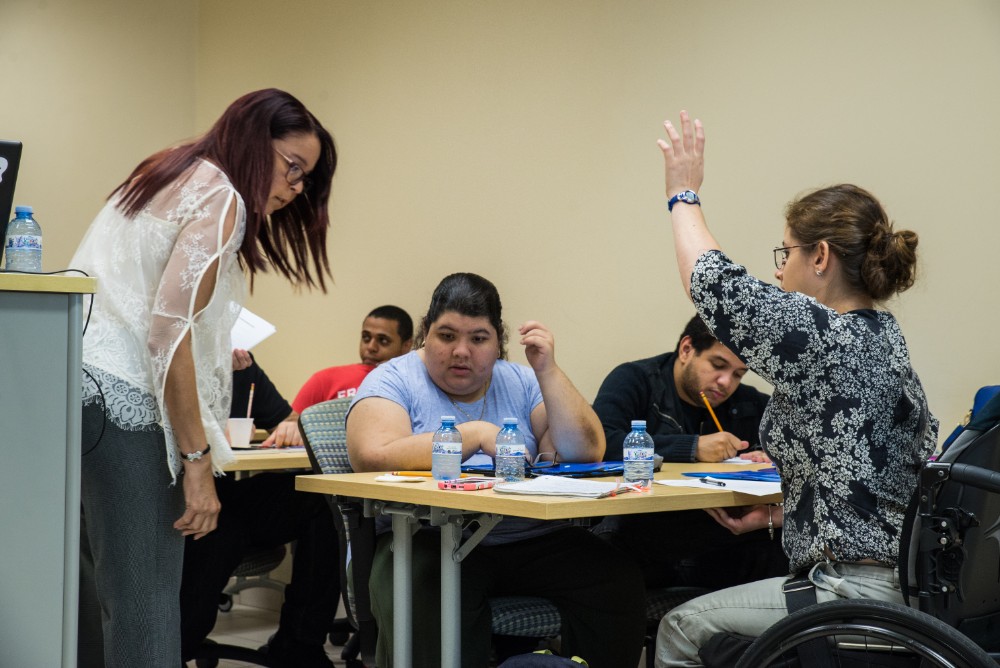 A student raises her hand to answer a question during a Leadership Academy lesson on "Sunshine Laws"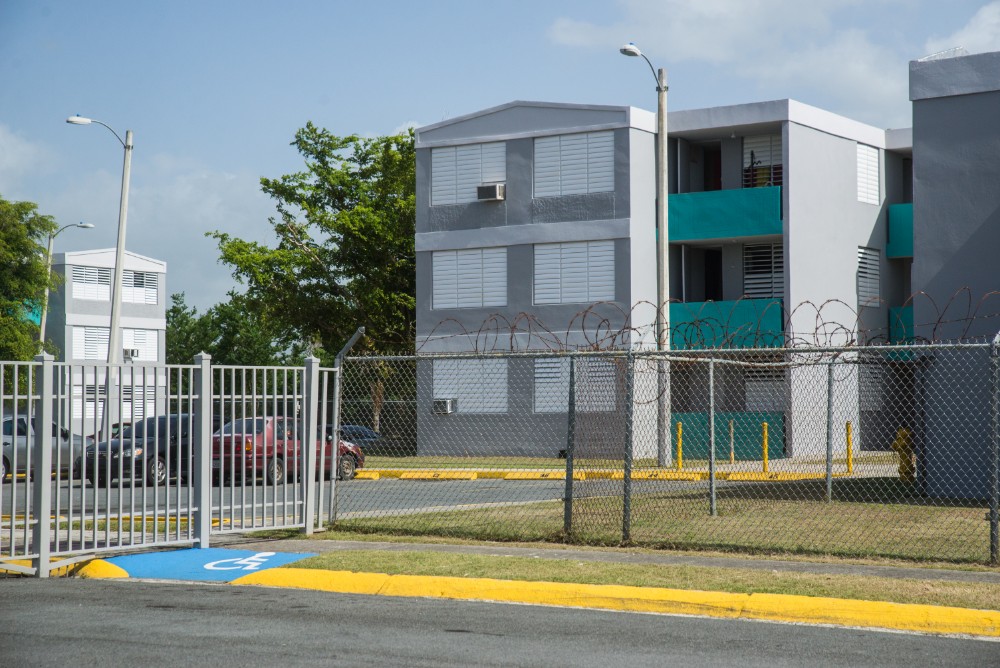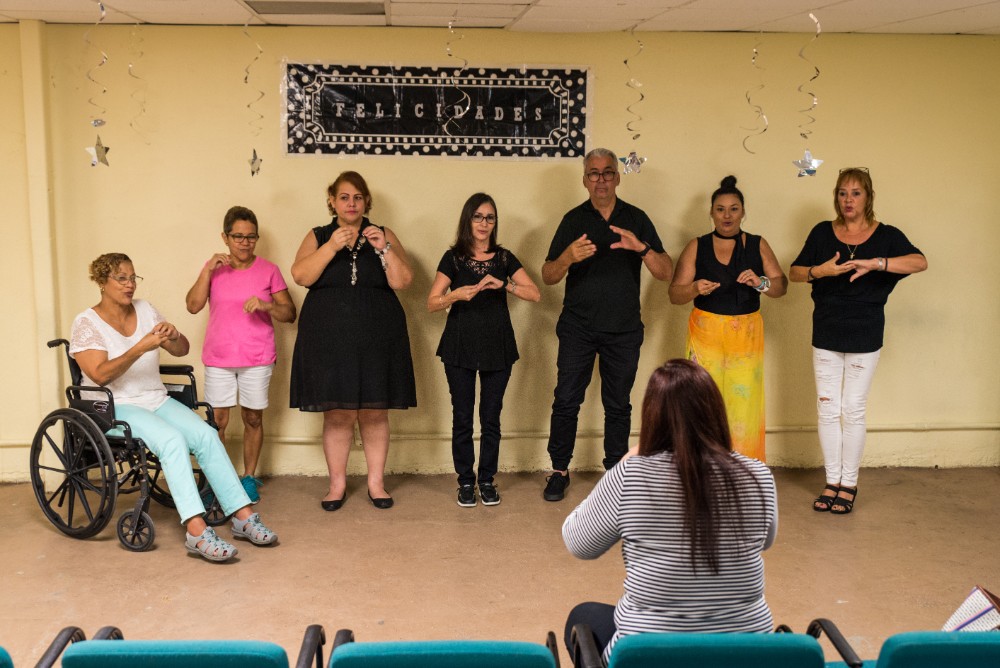 Sign language students sign the lyrics to "Había un Sapo" during their class graduation ceremony at the MAVI office.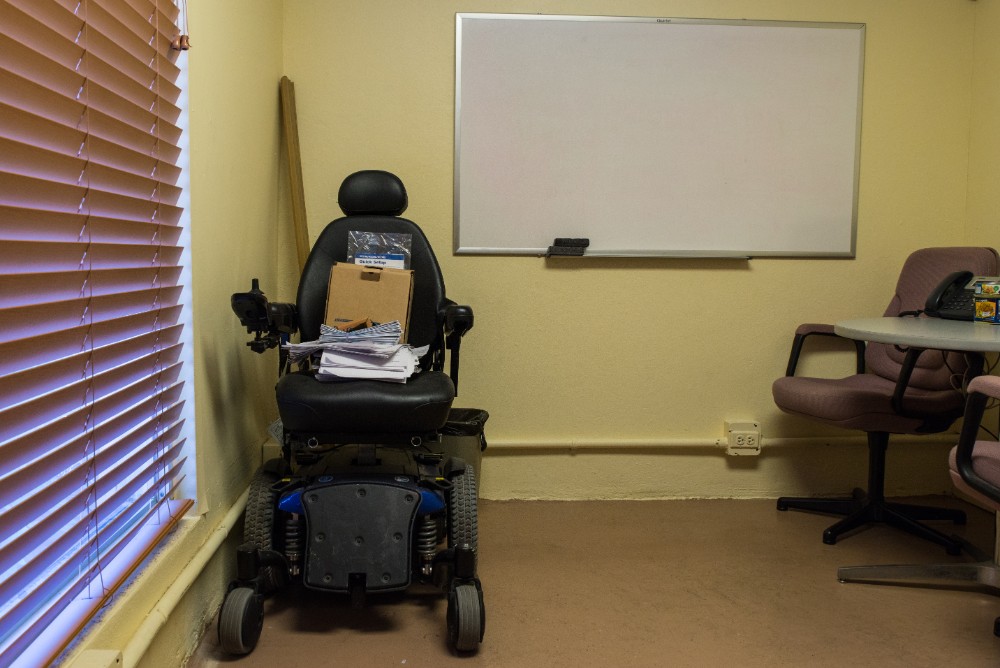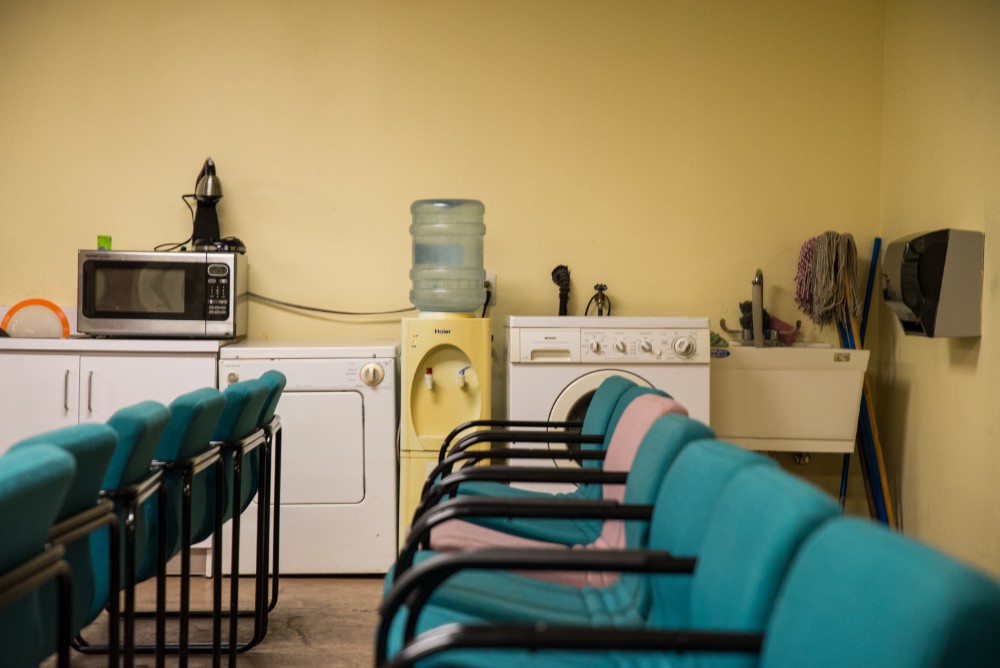 A microwave, washer, and dryer, some of the appliances MAVI teaches clients to use as part of its independent living services, line the wall of the building's meeting room.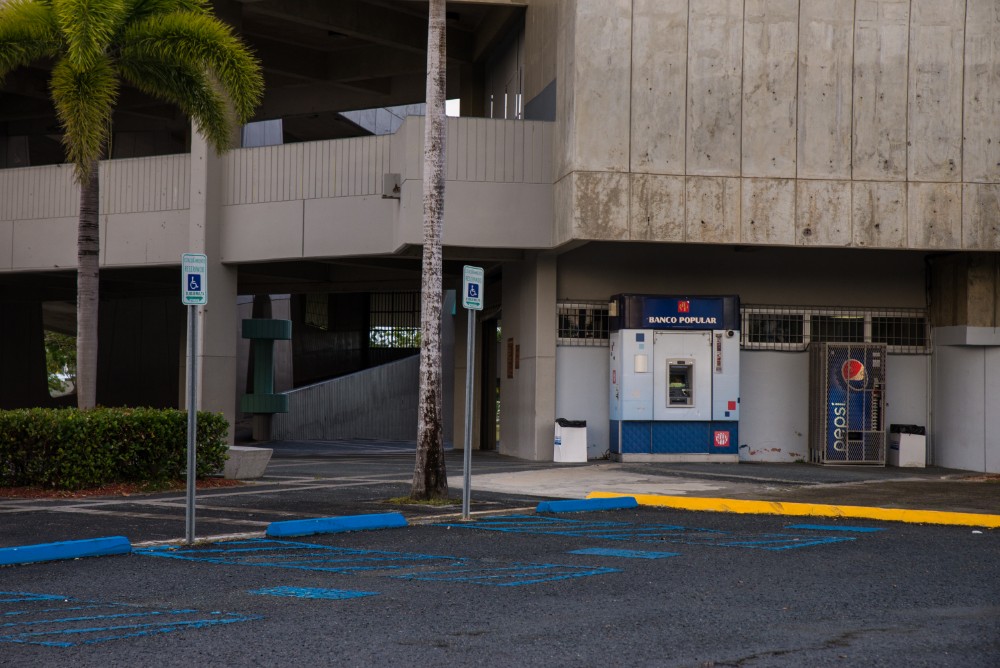 Accessible parking spots line the path leading to the Roberto Clemente Coliseum, which San Juan residents used as a shelter during Hurricane Maria. This shelter was wheelchair accessible, but most shelters were not.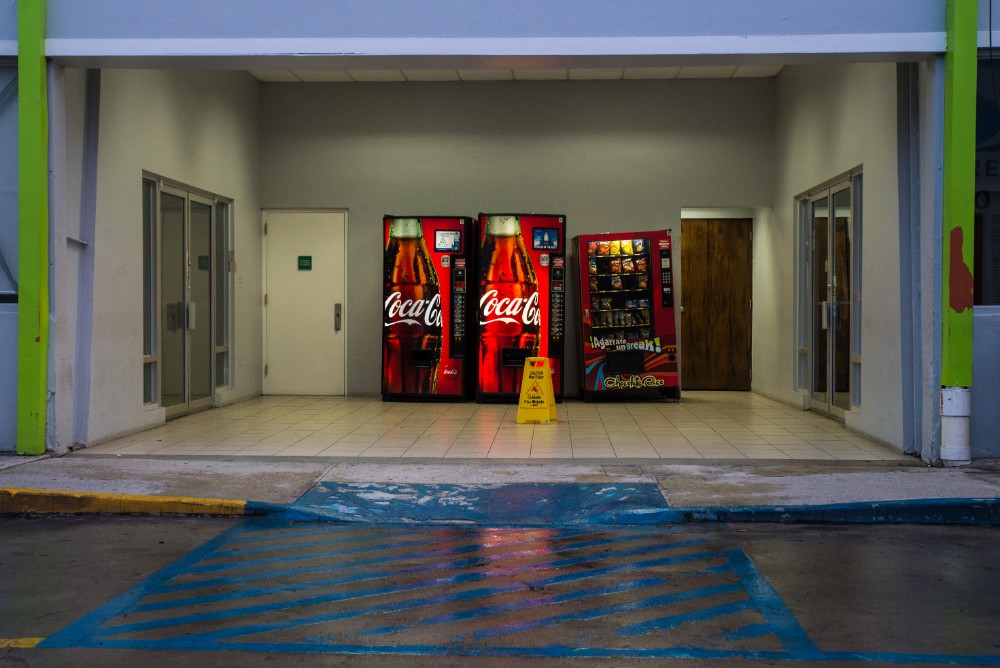 A wide curb cut leads to vending machines near the MAVI San Juan office.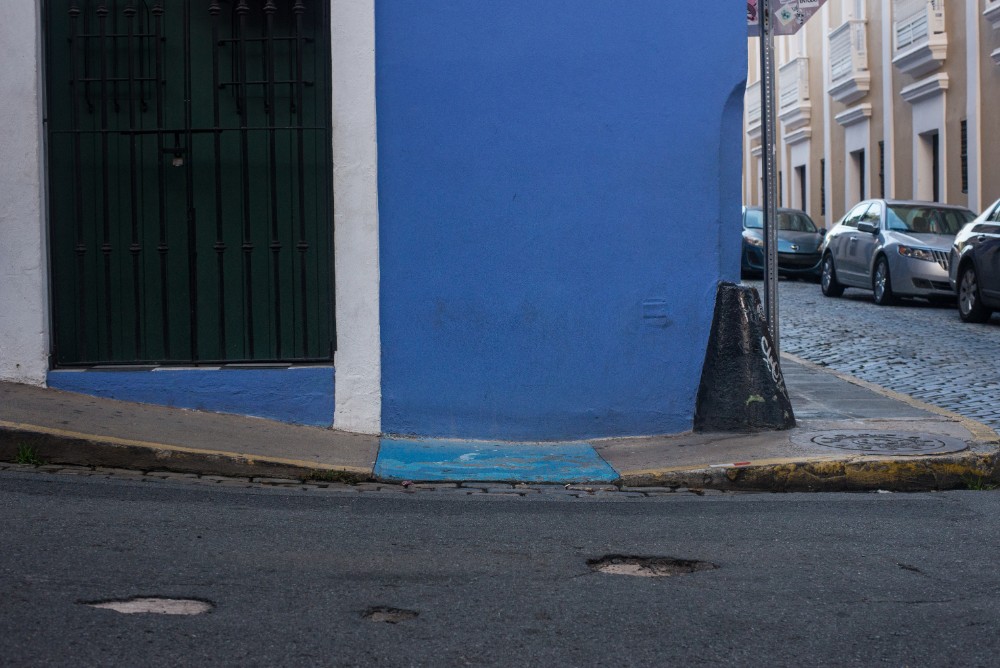 A curb cut in Old San Juan leads up to a narrow sidewalk.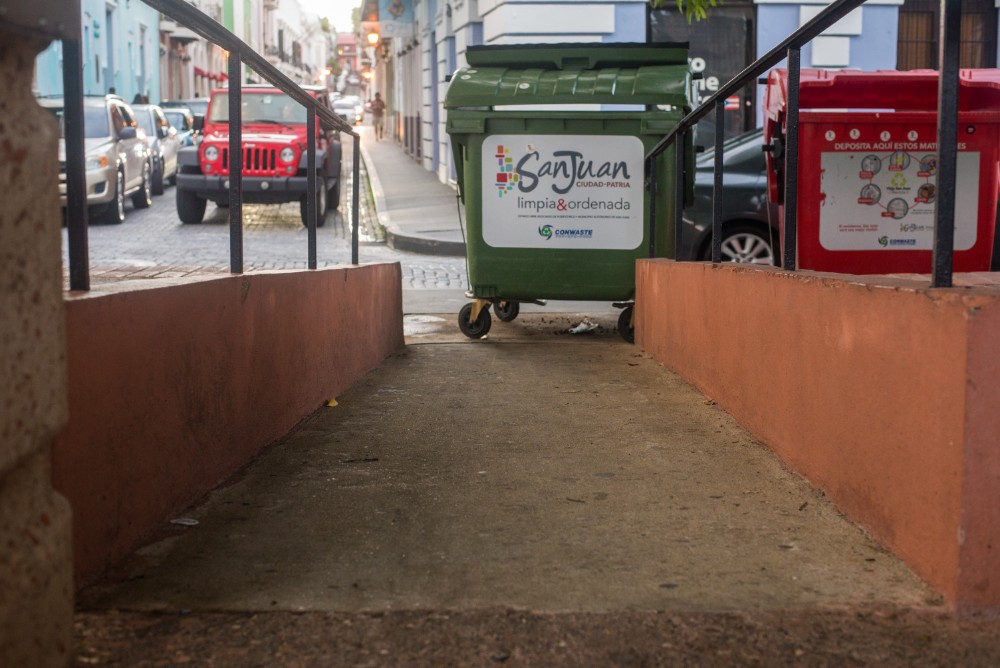 A trash bin blocks a wheelchair ramp in Old San Juan.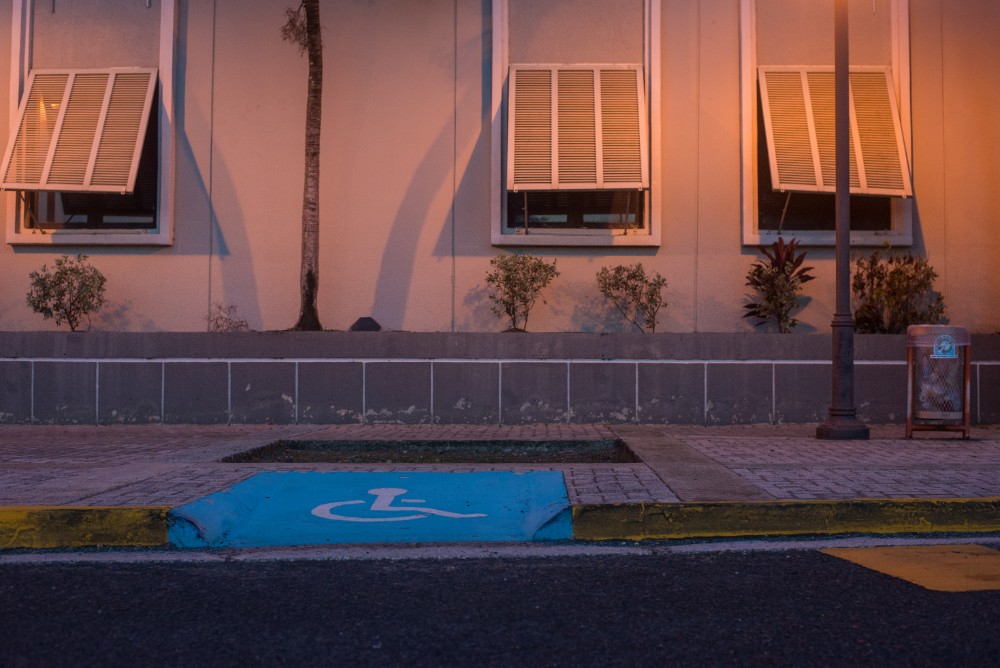 A curb cut leads to the entrance of the San Juan Port Authority building.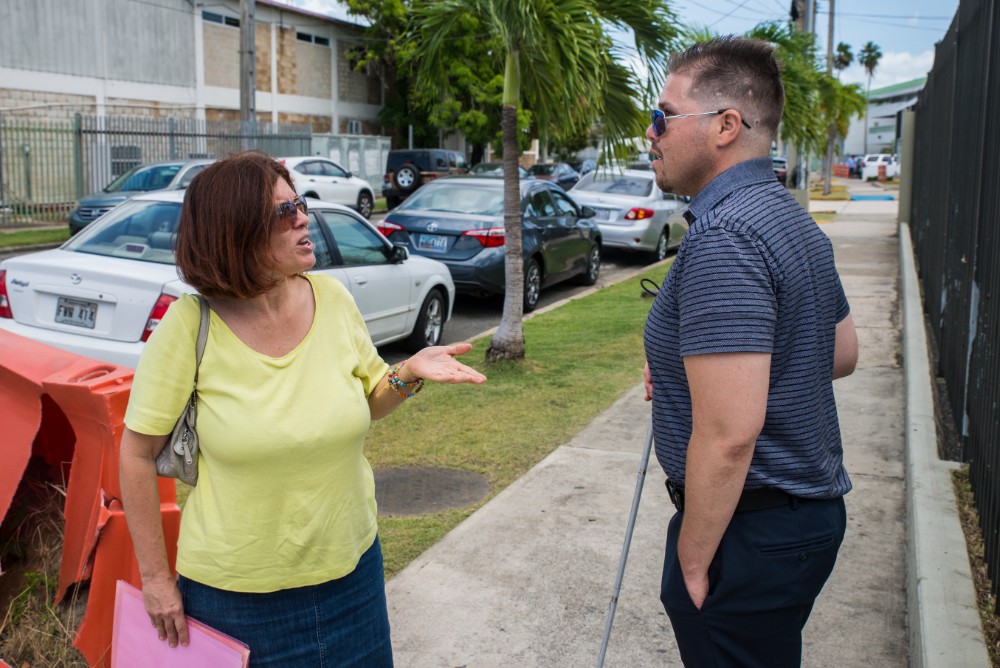 Wilfredo plans a meeting with the caretaker of a new client.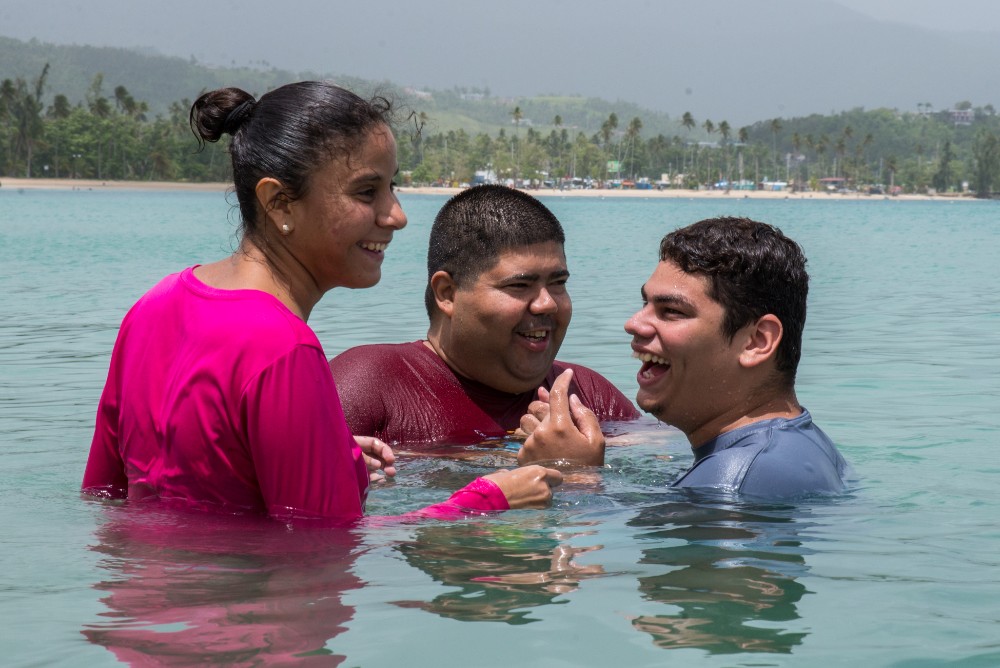 Camp MAVI clients laugh together while swimming at Luquillo Beach.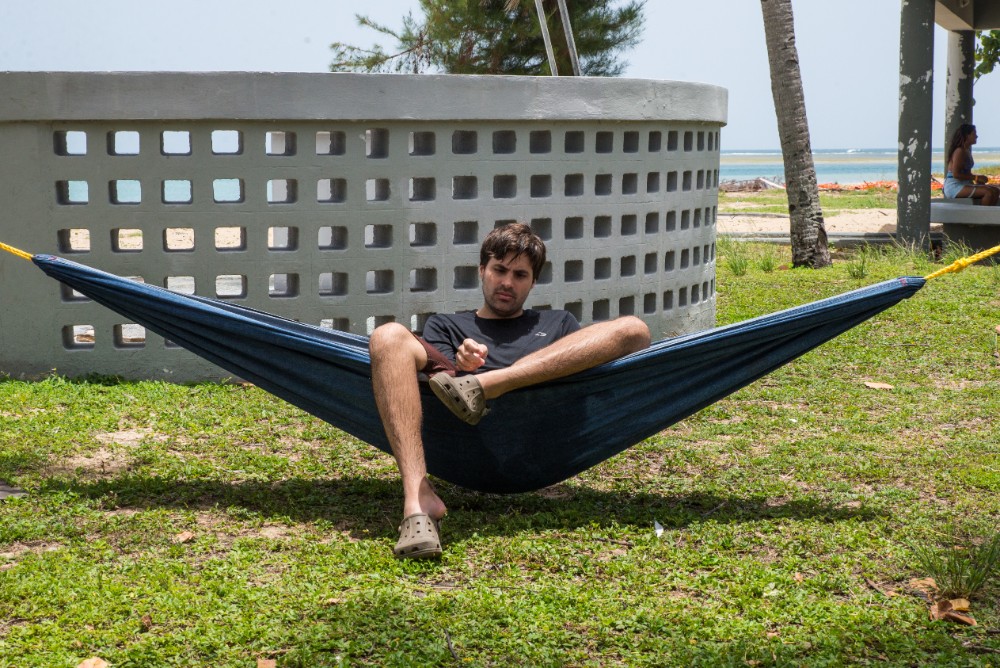 A Camp MAVI client rests in a hammock during an outing to Luquillo Beach.
According to the U.S. Census Bureau, 15.3% of Puerto Rico residents under 65 have a disability, a rate higher than anywhere on the mainland. About a third of those people, it reports, have trouble with basic tasks like bathing and dressing. And Puerto Rico's disabled population was especially vulnerable to the havoc wrought by Hurricane Maria.
The New England Journal of Medicine estimates that, of the 4,600+ deaths that resulted from Maria, a third or more happened because of interruption of medical care. During and after hurricanes, the authors wrote, the elderly and people with chronic illness are especially likely to suffer and die. Without electricity, dialysis machines don't work and refrigerators can't keep insulin cool. When debris blocks roads, people can't get to hospitals or pharmacies.
To read the rest of Ray's report, please click here.