The third episode of the symposium 'Visualizing Climate Change',  jointly hosted by The Photography and the Archive Research Centre at the London College of Communication, University of the Arts London, Climate Visuals, Slideluck Editorial and the VII Photo Agency.
In our analysis and process discovery of how to effectively visualise climate change, we want to start from contemporary and documentary photography as our core medium to disseminate content around the current climate emergency. Furthermore, we want to draw new perimeters of knowledge around visualization and engagement, either by questioning the medium itself, or by using new disciplines and visual arts that go beyond photography.
Aware of the power of visual communication, there's also a need to move the arts and humanities beyond the usual spaces and channels, as well as giving contemporary photography a social role. Considering the current global crisis, we want to reflect on ways to discover and produce new paradigms for communicating effectively, causes, consequences and solutions for climate change for the present and the future, leading to a long term cultural transition by unifying arts, ecological sustainability and social justice.
Schedule
Moderation by Paul Lowe
Introduction Maria Teresa Salvati (10 mins)
Presentation of the Everything is Connected projects (50 mins)
Kublaiklan (10 mins)
Shado Magazine (10 mins)
Monica Alcazar-Duarte (10 mins)
Roundtable (30 mins)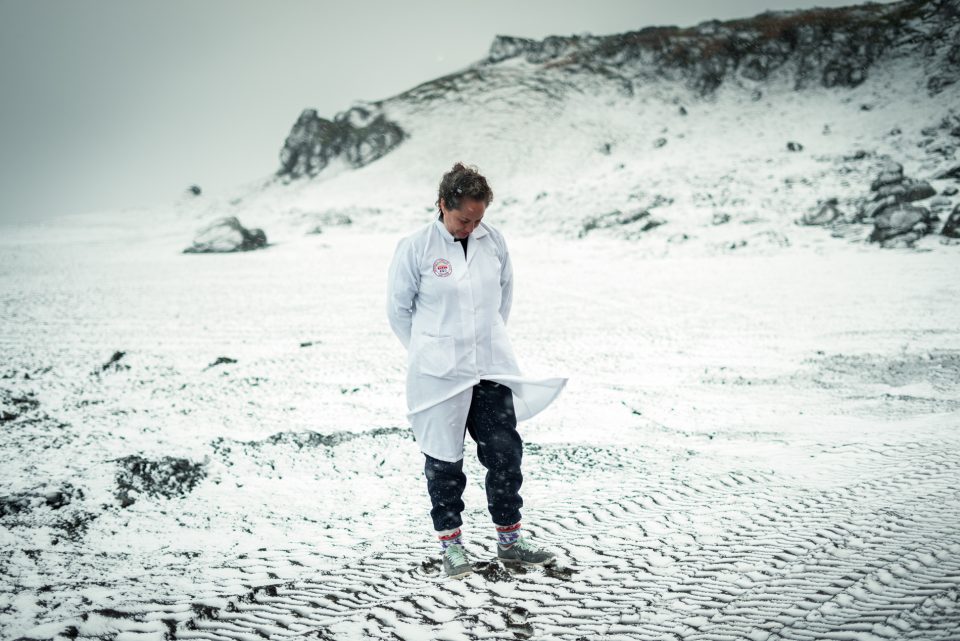 Maria Teresa Salvati, Slideluck Editorial
Maria Teresa Salvati, founder and director of Slideluck Editorial will present the results and the current ramification of disciplines involved in the 'Everything is Connected' call launched back in February. The call focused on climate change, and specifically had the intention to force a reflection on the inextricable connection between human action and the climate crisis and so, on the impact each of us has in carrying out with the way we live; and, not less important, on how the climate emergency is also tethered with the unjust world we live in.
The ten selected projects make us travel everywhere in the world, and through personal gazes, documentation, creativity and inspiration, they try to define new meanings of "connection".
'Everything is Connected' is also an experimentation around participatory narrative, which puts together unusual targets, different media and disciplines, with the aim to reach new and wider publics, hoping to create empathy and inspiring positive actions by touching heart and eyes, and seeing the connection between planetary health and human health.
EVERYTHING IS CONNECTED – The ten selected photographers that will present their projects are:
Sana Ahmadizadeh, A place to live
Igur Elukov, The book of miracles
Pietro Lo Casto, To search the secret of the forest
Mattia Marzorati, The land of holes
Kaveer Rai, Cyclone Fani – After the storm
Isadora Romero, Extremophiles
Michele Sibiloni, Nsenene
Jakub Stanek, In anticipation of the Sun
Misha Vallejo, Secret Sarayaku
Ami Vitale, The guardian warriors
Rica Cerbarano, Kublaiklan
Kublaiklan collective explores widely accessible ways of interacting with photography and investigates contemporary visual culture through site specific installations, curatorial, educational and editorial activities.
"Through the eyes of children" is a project by Kublaiklan. In the occasion of the 'Everything is connected' call, the curatorial collective has developed a version of it on the topic of climate change and environmental issues.
Kublaiklan's goal is to encourage reflection on the use and perception of images today. How do we look at the images we are surrounded by everyday? To what extent is our gaze filtered by our social beliefs? And above all: is photography enough to express and illustrate the issue of climate change? Starting from these questions, "Through the eyes of children" is a project conducted with children aged 6 to 12, working with the idea of their unfiltered gaze; and, above all, this project wants to underline the ambiguous nature of images and the importance of involving children and young people as active participants in the discourse on visual education.
Hannah Robathan / Isabella Pearce, Shado Magazine
Shado Magazine is a multimedia platform driving change at the intersection of arts, activism and academia. We aim to create a culture-led system change through uniting the work of those working at the frontlines of social, political and cultural change, platforming those with lived experience.
Our response to the theme 'Everything is Connected' has been to focus on reframing conversations around climate change as climate justice: that is, recognising that the climate crisis is a social justice issue.
For this to happen, people who have historically been left out of the climate conversation need to be at the forefront of any discussion. This focuses on those who are disproportionately impacted by the physical impacts of climate change – but who, in a twisted irony, are the people who have contributed the least to the crisis yet are impacted the most.
Monica Alcazar-Duarte
Monica Alcazar-Duarte is a British-Mexican multi-disciplinary visual artist. In her projects she seamlessly mixes images and new technologies, such as Augmented Reality, to create multi-layered work. In recent years Monica has mainly focused on the human relationship with Nature and our current use of technology and science as an attempt to gain control over it. Through the use of interactive images Monica's work engages audiences in the process of producing meaning through seemingly disconnected narratives.
Alcazar-Duarte's work confronts our obsession with speed, growth and a better future, and highlights our collective failure in accepting Nature's evolutionary systems and its slow but incremental change.