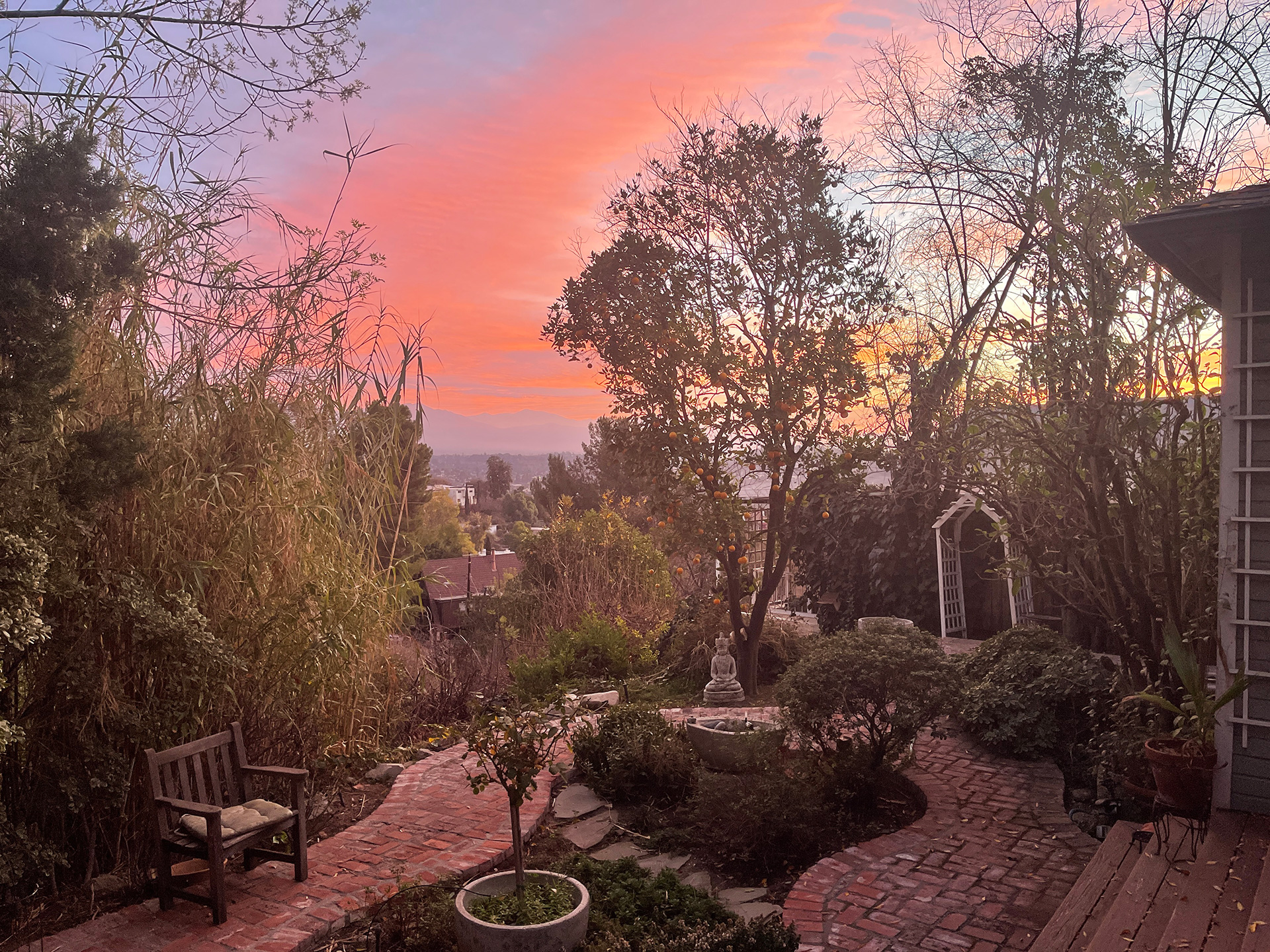 Beyond the Frame is an intimate, curated masterclass with Guggenheim Fellows Sara Terry and Maggie Steber for photographers in the middle of long-term projects looking to break through creative barriers and find new ways to approach their work.
Drawing on years of their own experience finding inspiration beyond photography, Maggie and Sara will create a specific list of creative sources for each photographer's project–films, paintings, poetry, literature, music, and more–to help participants think beyond the frame.
This is a seven-day workshop that is about process, reflection and creative growth, limited to seven people. Each participant's project will be reviewed and discussed in depth, including group brainstorming sessions about the creative resources that Sara and Maggie have chosen for each project, and how to use them.  Maggie and Sara will also talk about what's involved in applying for a Guggenheim fellowship, and share ideas about publication and distribution of long-term projects, including each participants' work. Participants will also have access to Sara's extensive library of photo books, including hand-made, limited edition publications.
The workshop will be held in Sara's Los Angeles garden and studio during one of the most beautiful times of the year in southern California –February, when the light is gentle and temperatures are in the 60s and 70s Fahrenheit. In addition to project reviews and discussions about creative inspirations, some days may include brief, impromptu photo-making exercises;  others will include group dinners in the garden and evening film screenings.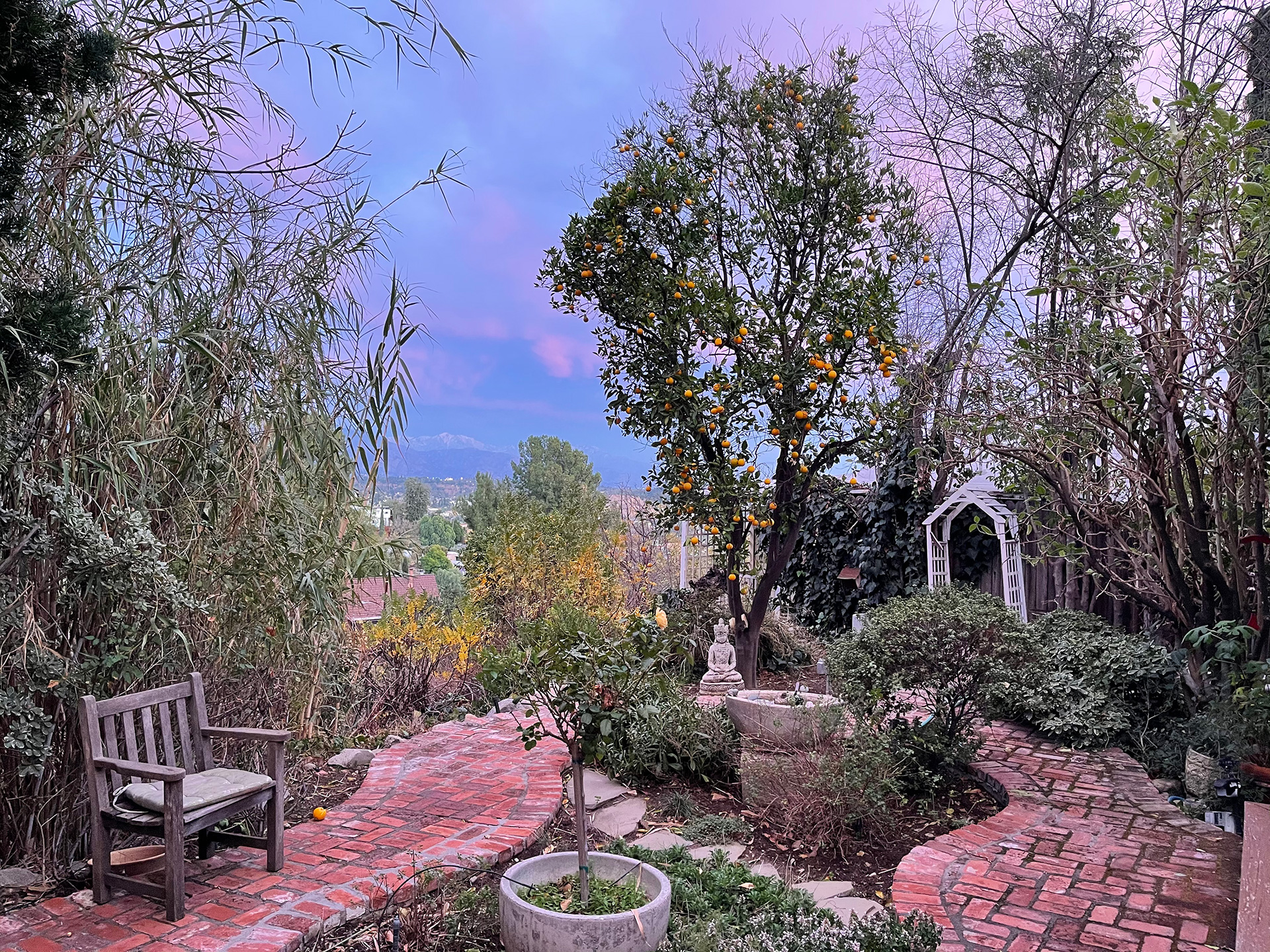 Workshop Class Dates: February 27 – March 5, 2022
Pre-Workshop Gathering: February 26, 2022 (evening)
February 26: Evening
Gather at Sara's home for dinner and introductions
February 26 to March 5, 2022:
Morning through evening
At least half of each day will be devoted to one of the photographers in the class. The day will begin with everyone viewing the "photographer-of-the-day's" portfolio, followed by Sara and Maggie presenting several sources of inspiration specifically chosen for that project.
Group discussions will be part of the feedback for the photographer, and each day will feature something unexpected — a short shooting assignment, a film screening, an outing, a group dinner — Maggie and Sara will surprise you!
In addition, Sara and Maggie will each schedule 30 minute one-on-one sessions with each photographer in the group. Informal meetings will also be possible.
To register for this workshop, please click here. The cost is $2,500 USD.
The workshop is limited to a class size of 7 students.
A member of the VII staff will connect you with Maggie and Sara shortly after registration and will ask you to share a project statement and a portfolio of 20-30 images. Maggie and Sara will spend time with your projects before the workshop and will select unique resources (film, music, literature, etc.) to serve as inspiration.
If you have any questions, please feel contact us at [email protected].
"Maggie's teaching style is captivating. Maggie's invitation to explore our own imaginations and what is undiscovered there was the guiding framework for the workshop, and although open-ended and abstract, it was a challenge that helped me go on an emotional archaeological dig to unearth some memories to rewrite. Maggie's response to me while sharing these thoughts was always sensitive and respectful, and she even was so kind to urge me to share my work with a wider audience because the universal message was important enough. I never in a million years thought that I'd have the opportunity to have a face to face conversation with Maggie, and then I had a near out-of-body experience when showing her my portfolio and feeling encouraged in my path with her curiosity and interest – I always felt so cared for in her presence. The best thing about Maggie is that she doesn't let her reputation get in the way of being an honest-to-goodness human. Maggie spends so much energy affirming and encouraging her students. Thank you Maggie, for meeting each of us where we are at in our photographic journeys and being a teacher, gentle guider, and a playful spirit."
"I very much enjoyed the workshop. It was very enlightening. I believe one of the most important parts of photography is the balance between writing and pictures. This workshop expressed it very beautifully. I learned very critical points that are decisive in my career. Sara Terry was very clear and direct in what she wanted to say, without wasting time and she is amazing."
"I am so happy to have attended two workshops taught by Maggie Steber. She will inspire and encourage you like no other. I love that she can so easily find the beauty in everyone's work and make different suggestions to push past our boundaries. Maggie is generous with her time, ideas, and her beautiful intimate nature. She is genuinely interested in your work and how she can help you grow even after your time with her is completed. If you take one of her workshops, you are guaranteed to be bursting with inspiration, potential projects, and goals in mind. She is worth every minute and I admire her greatly."
"Sara is a phenomenal teacher of photography - not just the act, but the thought and feeling behind each image. You'd be hard pressed to find a faster, smarter reader of photographs: Sara understands almost instantly the heart of an image or a body of work, and can help shepherd a work that is not fully realized to its full potential."