Always needing to fundraise for chemicals and equipment to sustain the program, Serbest runs the operation on a shoestring. At the VII Academy we support his endeavors to train the next generation of young photographers, skilled at telling the tales of those around them and bringing to light the reality of lives interrupted and displaced by conflict. Serbest writes, "Photography as a pedagogic method, enables children to first of all know themselves better. It is an incredible and effective method of teaching children coming from difficult conditions, new ways of thinking, creativity and being playful while expanding their perspective of their surroundings."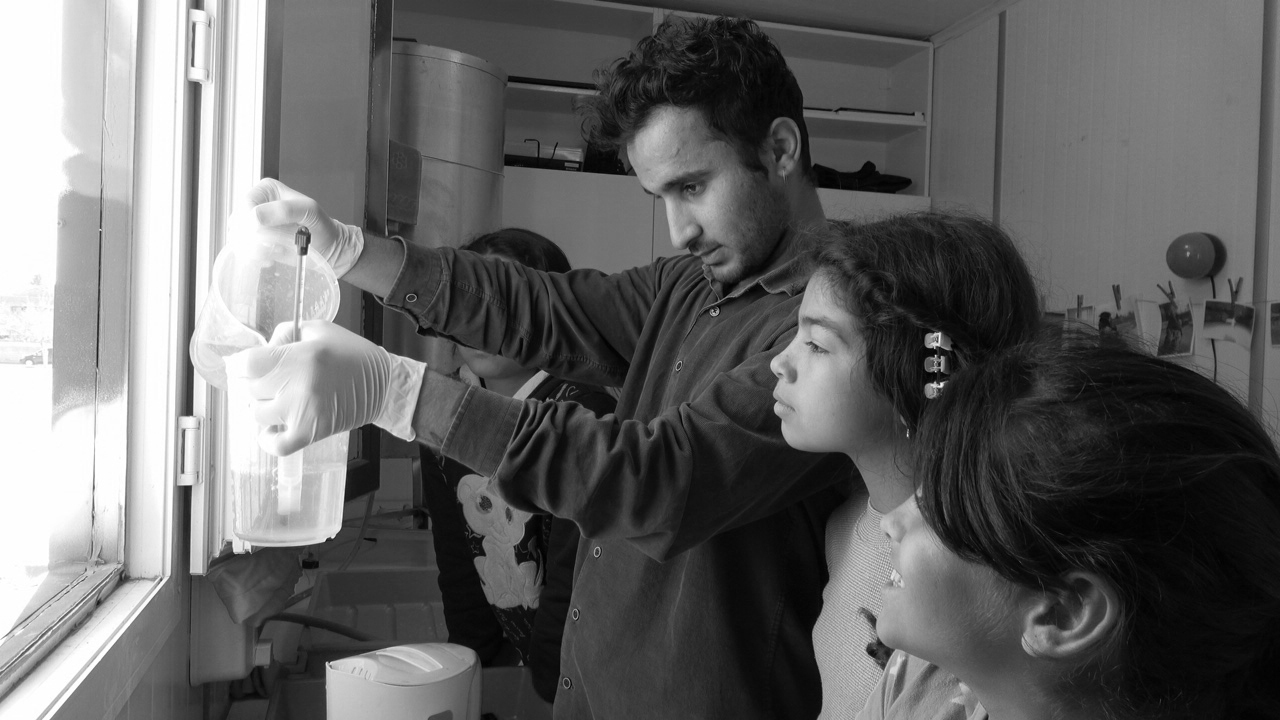 During one of the workshops, a child who attended workshop for the first time had a revelation. As he put a photo paper into a chemical tub, photograph started showing up and he started saying 'Bismillah' because he thought it was magic.
Since the project began in 2017, over 350 children–Turkish, Kurdish, Arab, Syrian, Iraqi–have attended workshops. Currently there are 17 girls and 14 boys participating. Girls typically are not allowed to freely come and go out of the house, but after parents see the results of the workshop and how talented the students are, they support their daughters attending. The children become the "family photographers," taking photographs of their parents or siblings whenever someone needs a portrait for official documentation.
Student Work
All images below were taken by participants of Sirkhane Darkroom.
Read more about the workshop: https://www.sirkhane.org/home
Support the workshop via: https://www.mightycause.com/story/Darkroom