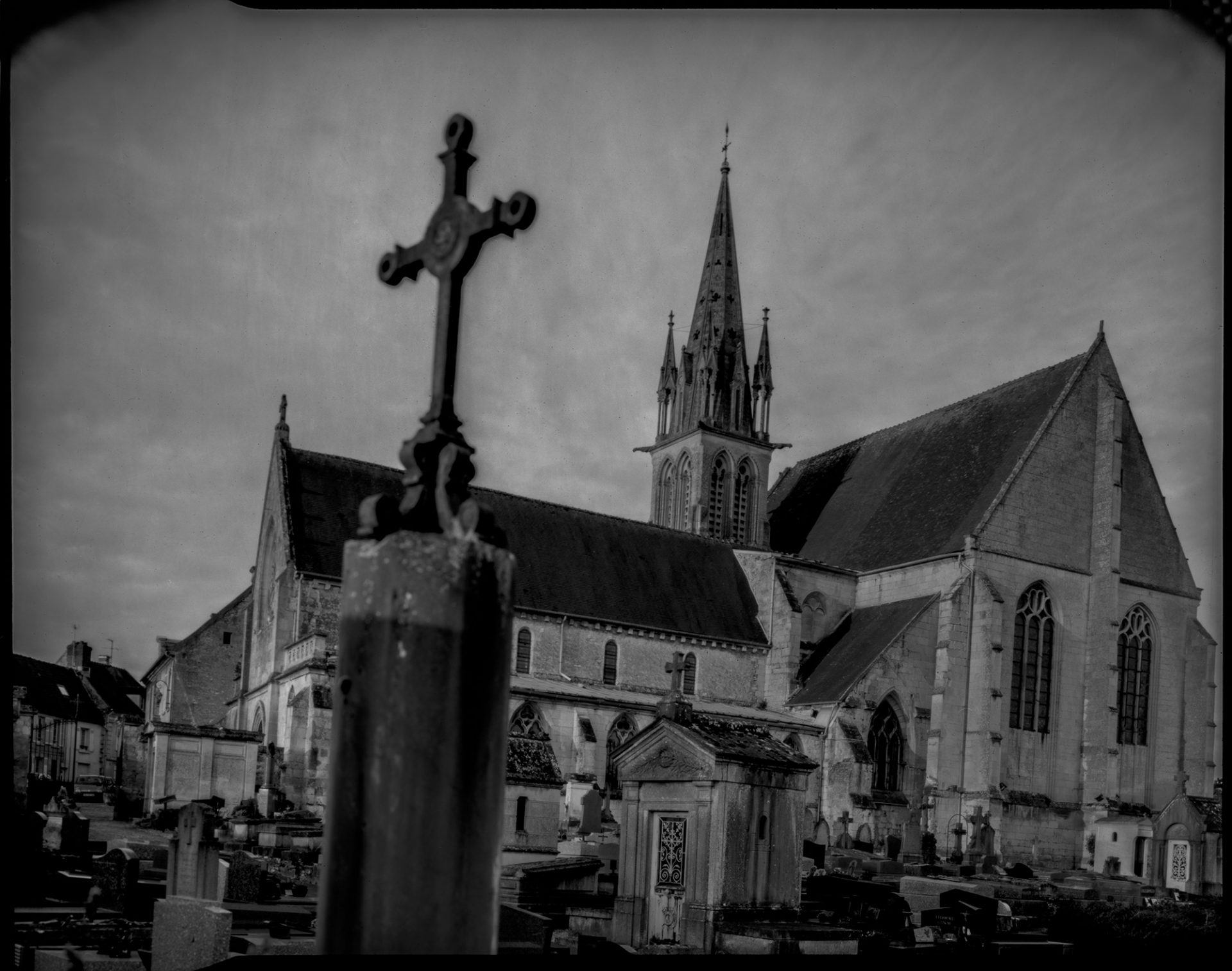 In Oise, Where the Coronavirus Stopped Time
by Eric Bouvet
Eric Bouvet went on a road trip through the Oise, the first French department impacted by the Coronavirus. Each site photographed is directly related to the virus — the church of Lamorlaye is closed, the Creil hospital has experienced several deaths, and the airbase is possibly the point of entry of the virus into France.
In an interview with L'Oeil de la Photographie, Eric described his process.
The use of the large-format camera and the choice to use direct paper instead of film, is due to both time-saving factors, and to the fact that the paper holds surprises in the result, a bit like the polaroid for example. The magic of film!
The large-format camera is a way of working with time and perspective — even if I work quickly, I know what I want when I arrive on the stage because I will be taking only one shot.
I've been working with these devices for about 20 years. For reflection, the time it takes, the quality and the relationship with people, which is quite different. I had no problems with the demonstrations, for example, neither on the police side nor with the thugs. A kind of respect maybe…
Of course, direct paper and postproduction make it a little dark, but isn't the subject itself?