National Geographic custom-built an interactive webpage to showcase Tomas van Houtryve's drone videography of the Notre-Dame cathedral of Paris.
The dedicated page allows viewers to navigate through five sections of the cathedral during reconstruction: the spire, the crossing, the nave, the bell towers, and the side chapels. For each section, a 3D model highlights the area of the church, and multiple drone videos can be scrolled through.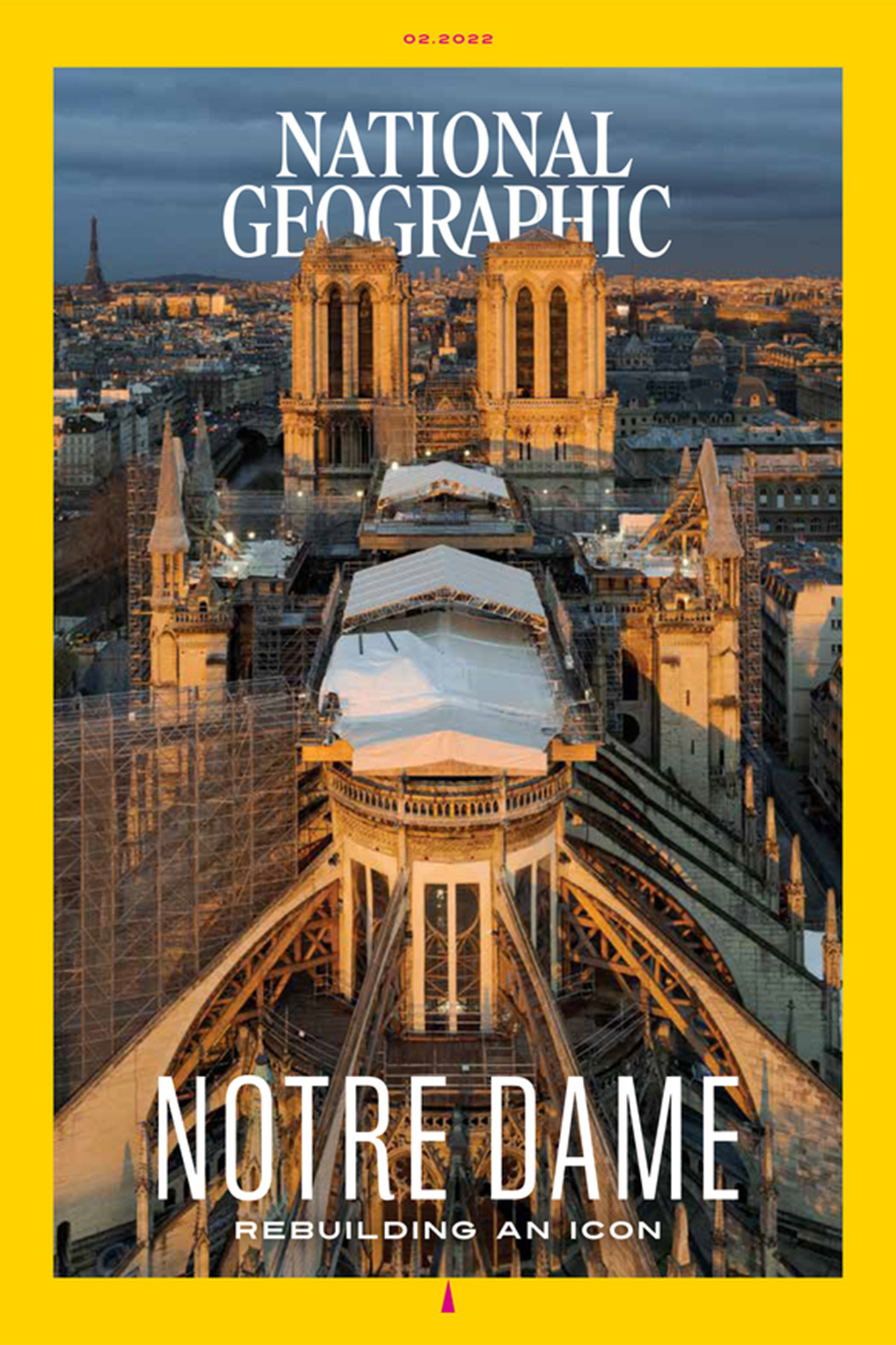 The interactive accompanies Tomas' February 2022 cover story on Notre-Dame in National Geographic magazine, on newsstands now.
To fly a drone inside and above Notre-Dame, Tomas needed a drone pilot's license from the French government, as well as a long list of authorizations from the Paris prefecture of police, nearby airports, and the public institution in charge of the rebuilding of Notre-Dame. He spoke about overcoming some of the obstacles in an interview about the story behind the cover.