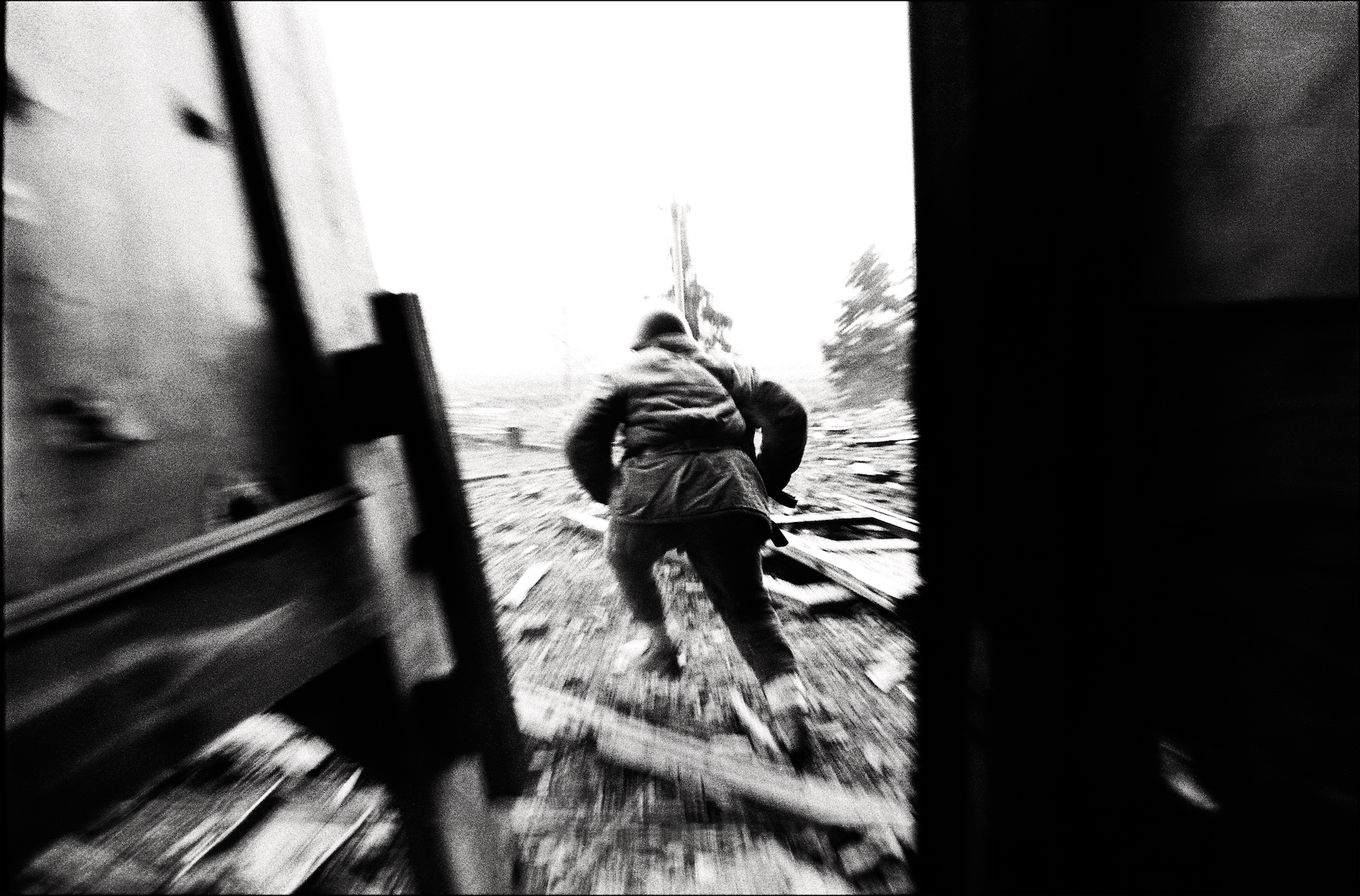 Chechen fighter flees the presidential palace. ©Christopher Morris / VII Photo
Join Christopher Morris as he takes you on a journey through the historic origins of photojournalism, from the beginnings of photography to the present. You'll explore the work of photographers who became the true masters of capturing time. The weeklong course will inspire you with a newfound understanding of authorship and vision, and how composition and perspective elevate the images that have stood the test of time.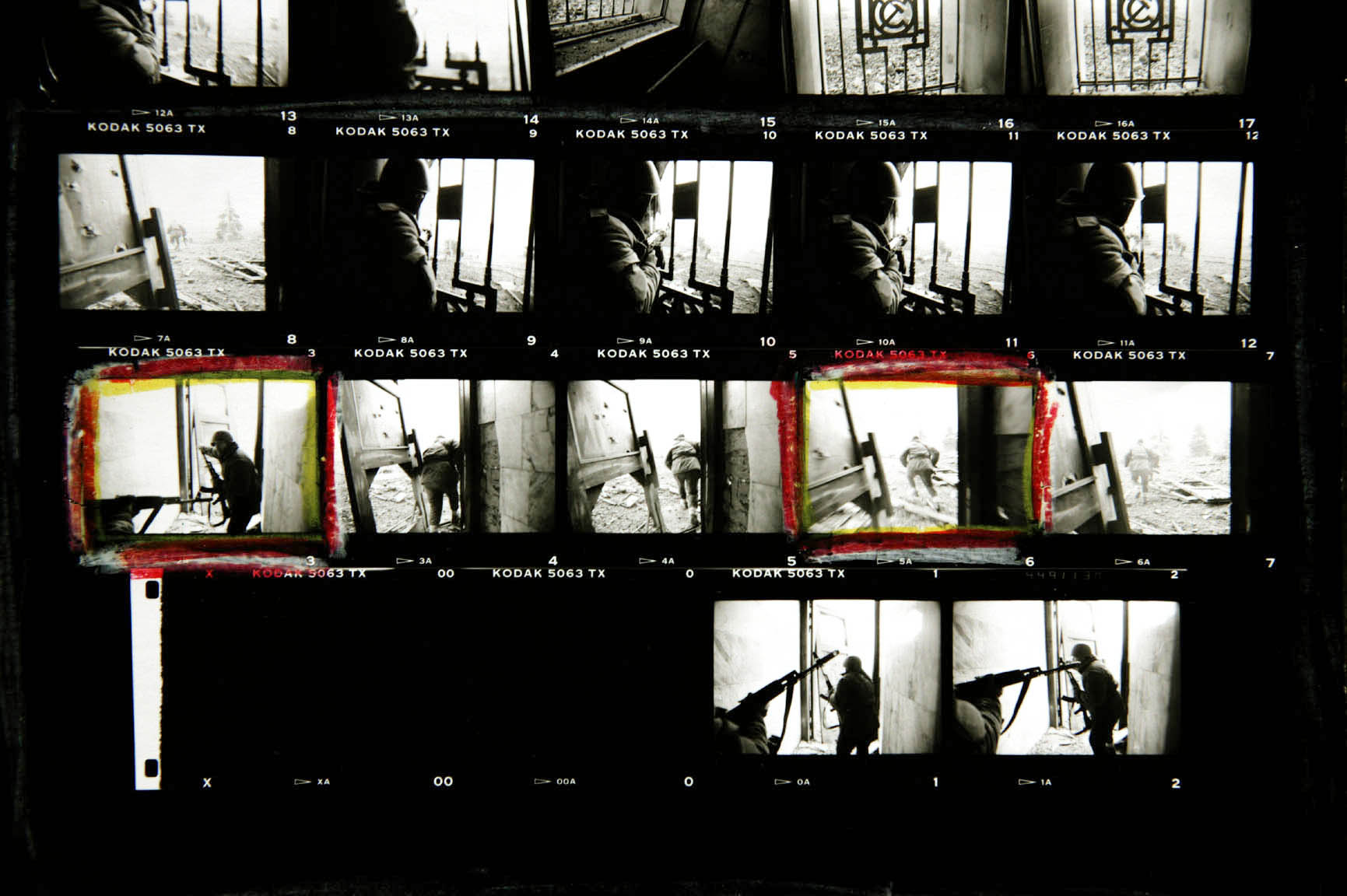 Contact sheet from Chechnya. ©Christopher Morris / VII Photo
Schedule
Day 1: Morning: Lecture reviewing of the origins of documentary photography and its progression into modern times.
Afternoon: Lecture examining the work of master photographers from the 1920s to today, and highlighting their abilities to create timeless masterpieces; work that, in the end, stands the test of time and rises above the constant stream of images that we encounter today.
You'll be asked to start contemplating options for the project that you'll shoot during the workshop.
Day 2: In group sessions, the class will review the work of each photographer and Christopher will give guidance on moving forward.
Day 3: Morning: Continuation of group critiques.
Afternoon: Group discussion of the thought process in choosing a project to shoot during the workshop. This could be work that you've have already begun, or something completely new. 
Day 4: Shoot day for students.
Christopher will be available throughout the day and into the evening for individual meetings to give guidance on projects and interests. This will provide you with a more personal discussion of your work.
Day 5: Editing Day: You'll present to the whole group for review and pre-editing. This process will highlight the importance of the edit with sequencing and post-production.
Day 6: Morning: Continuation of editing and sequencing of everyone's projects.
Afternoon: The final presentation of all the completed projects by the class.
Day 7: Morning: Marketing and distribution of today's story ideas and projects, with a look at the industry today.
Afternoon: Ethics and final class discussion.
Apply now
Scholarships
Eligible applicants who wish to be considered for a VII Academy scholarship to attend this workshop should complete the application form linked below.
Scholarship application deadline: October 29, 2019.