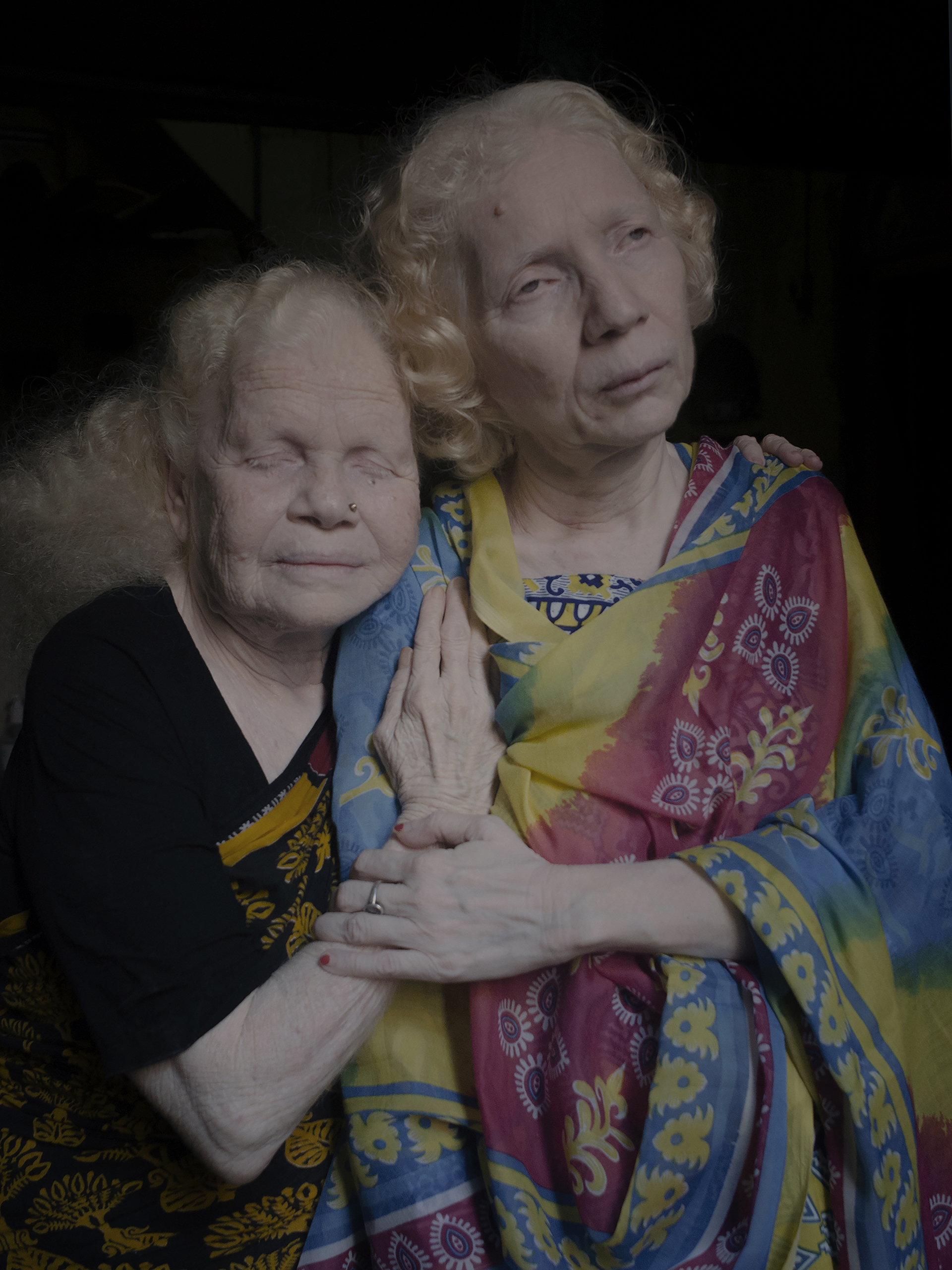 "Belonging," an ongoing project by VII Mentor Program photographer Debsuddha, has received the 2021 Royal Photography Society's Documentary Photographer of the Year prize in the open category. 
The Documentary Photographer of the Year (DPOTY) competition is organized by the Royal Photographic Society's Documentary Group and is held every two years. The competition has been running since 2012 and provides an opportunity to showcase documentary work and storytelling. 
Belonging, initiated in 2020, explores the companionship and psychological struggles of sisters Swati and Gayatri Goswami, who have Albinism. The photographer's elderly, unmarried aunts, who lead socially isolated lives due to the discrimination they face based on their skin color, have been further isolated from their surroundings by enforced government measures against the COVID-19 pandemic. Having observed their struggles since childhood, Debsuddha's personal visual study shows the sisters' growing dependency on each other and the impacts of isolation on their mental health.