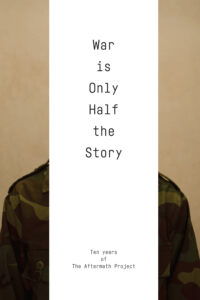 The Aftermath Project Lecture Series
As the Aftermath Project opens the application cycle for its 2021 grant, VII Emeritus member Sara Terry—the founder and director of The Aftermath Project—will be hosting four online talks with Aftermath Project photographers. Grant winners Nina Berman, Glenna Gordon, and Andrew Lichtenstein, and finalist Jessica Hines will join Sara one-on-one to discuss their projects and share images from their work. Sara will also provide insights into what elements made the projects and proposals so compelling to the judges.
The talks will offer insights into the work of some of the most committed photographers in the industry, and into The Aftermath Project's grant-making process. The application cycle for the 2021 Aftermath Project grant will open in early September. Sign up for the newsletter at The Aftermath Project's website to receive news about the grant.
Jessica Hines was a finalist for the Aftermath Grant for her work, "My Brother's War." She writes: "It is an eleven chapter series of personal photographs reflecting my investigation into the circumstances of my brother's early death after the war in Viet Nam. The work is about loss, healing, hope, and living in the aftermath of war–both for a veteran and for his family and friends.
"Gary was sent to Viet Nam at the height of the war in 1967. He arrived in Qui Nhon on November 4th. It was my 8th birthday. Honorably discharged from the army in 1969 with a "service connected nervous condition," we later came to know his plight as Post Traumatic Stress Disorder. My pre-war brother, a normal and well-adjusted person, had become, according to the U.S. Veterans Administration, 50% disabled. He took his own life about ten years later.
"Determined to find more information about what happened to him, I contacted his comrades 35 years after the war, traveled to a reunion of his platoon, found the home where he died, his burial place, and twice traveled to Chu Lai, Viet Nam, where Gary was stationed during the war. I used his photographs and letters to serve as my guides, sometimes combining his photographic vision with mine. The project, thirteen years of effort, has evolved and changed with time, using a variety of formats to tell the story. In titling this work, "My Brother's War", I make reference to other families worldwide that have lost, and are presently losing loved ones to war. My works seek to inspire, as the only alternative, a peaceful coexistence."
About Jessica Hines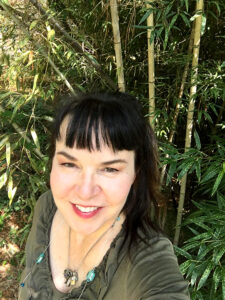 Artist and storyteller Jessica Hines uses the camera's inherent quality as a recording device to explore illusion and to suggest truths that underlie the visible world. At the core of Hines' work lies an inquisitive nature inspired by personal memory, experience and the unconscious mind. Hines began to cultivate her creative disposition early in life and her love of the arts led her to attend Washington University in St. Louis, where she earned a Bachelor of Fine Arts degree. Continuing to pursue her interests, she studied photography at the University of Illinois at Urbana-Champaign where she received a Master of Fine Arts degree.
Hines lectures and exhibits her award-winning work throughout North and South America, Asia, Europe, and Oceania.