Film producer and director Jacqueline Farmer, co-founder of the Nature: Through Her Eyes festival, a VII Academy event, has just returned from a week in South Africa training a group of African women, all ocean and conservation scientists and filmmakers as part of the NEWF Decade Divemaster Storytelling LAB that aims to boost careers and qualify 100 African women as Divemasters over the next 10 years.
NEWF Dive Labs, led by Pragna Parsotam-Kok and Noel Kok, was founded in 2019 to provide access and opportunity for Black African science and conservation storytellers to attain internationally accredited dive qualifications.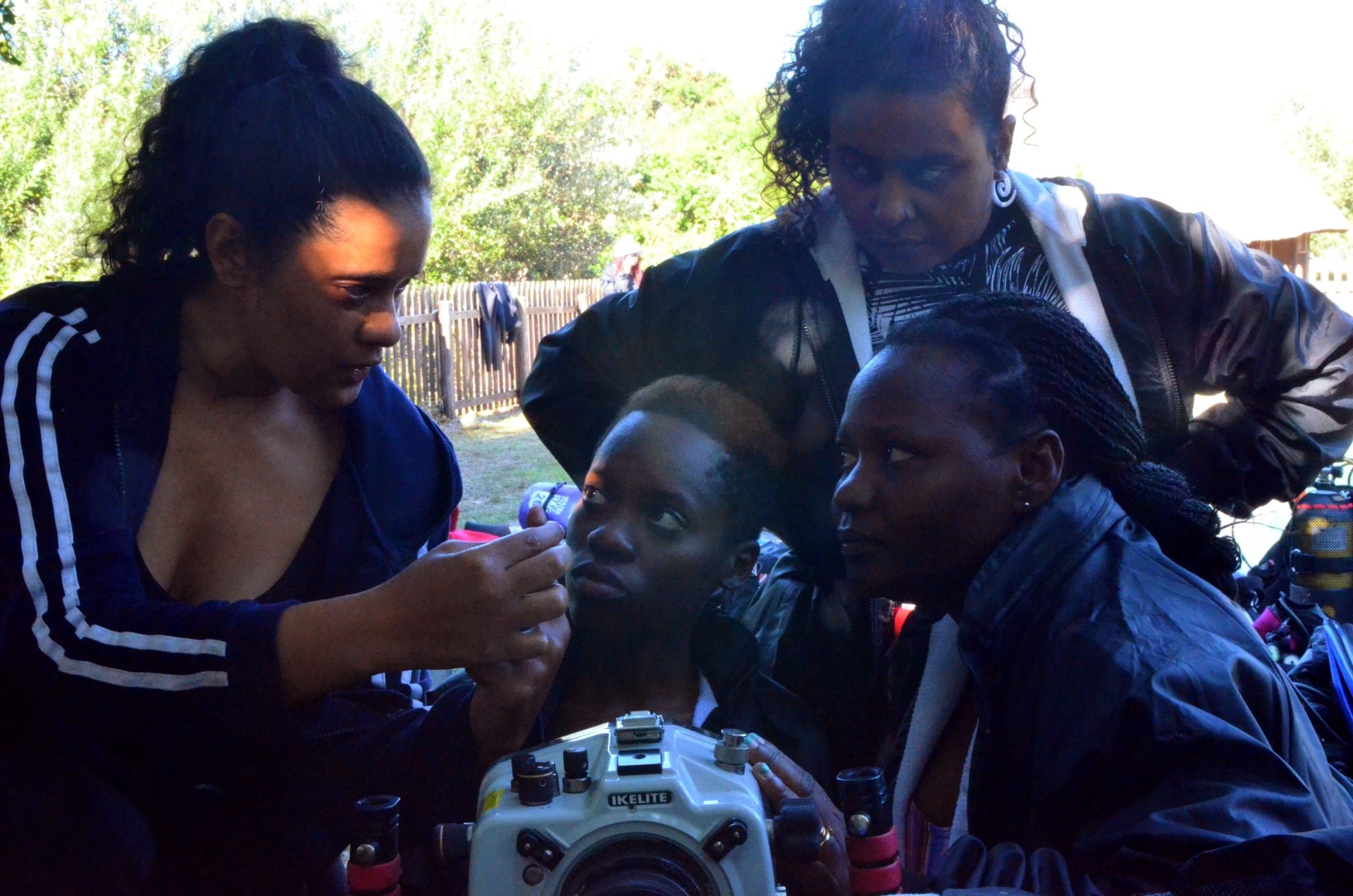 Currently, there are only a handful of female African underwater filmmakers and cinematographers, and among them, only a few are black.
During their training, the women will research and develop a natural history film celebrating the wonder of life below water in Sodwana Bay, part of iSimangaliso Wetland Park, South Africa's first UNESCO World Heritage Site. The LAB is a 3-month fellowship that began on April 7, 2021 and will run until July 5. The fellows include marine scientists, filmmakers, ecologists, and conservationists; you can read their full biographies and follow their experiences.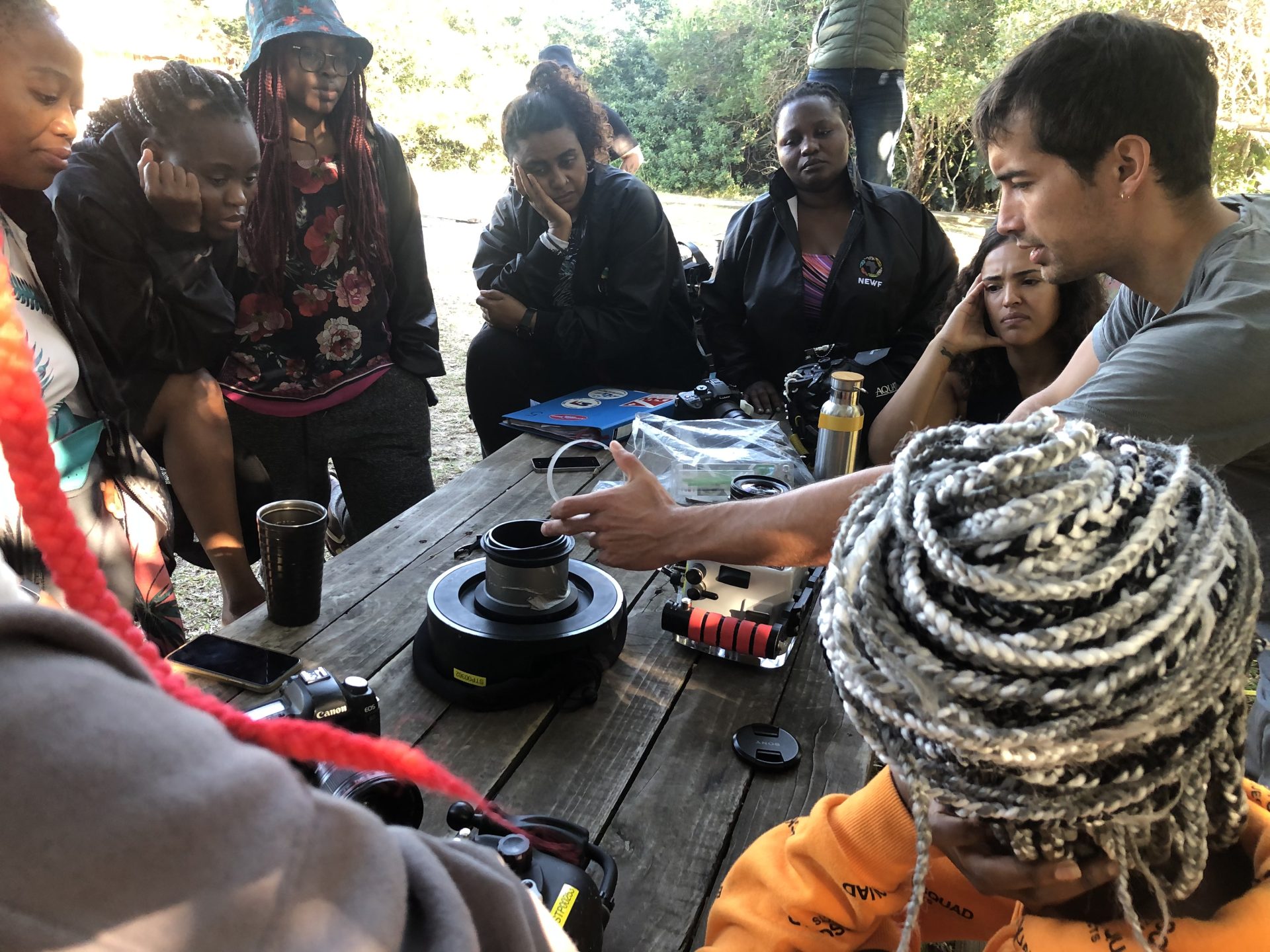 Jacqueline travelled to Sodwana with Olivier Larpin where the pair focused on practical and technical skills, beginning with camera and housings on land, then in a swimming pool, and finally out in the ocean. In parallel, storytelling traditions were discussed and debated. The celebrated South African author Dr Gcina Mhlophe and her daughter Nomakhwezi Becker joined the group for a day's workshop on storytelling about the ocean.
Furthering part of our goal of creating a network of natural history women filmmakers across the globe, Pragna and Noel hope to bring a group of African delegates to the next Nature: Through Her Eyes festival.